Inter Miami CF shook up the North American soccer world in early June in a way that hadn't happened since the late 2000s when David Beckham (now a part owner and team president of Inter Miami) signed with the Los Angeles Galaxy of Major League Soccer, bringing a level of star power that the league had noticeably lacked up to that point in time.
The club made a significant move by signing Lionel Messi, the seven-time Ballon d'Or winner and widely regarded as the greatest player in the world, to a massive contract worth approximately $50 million per year, excluding various perks and benefits.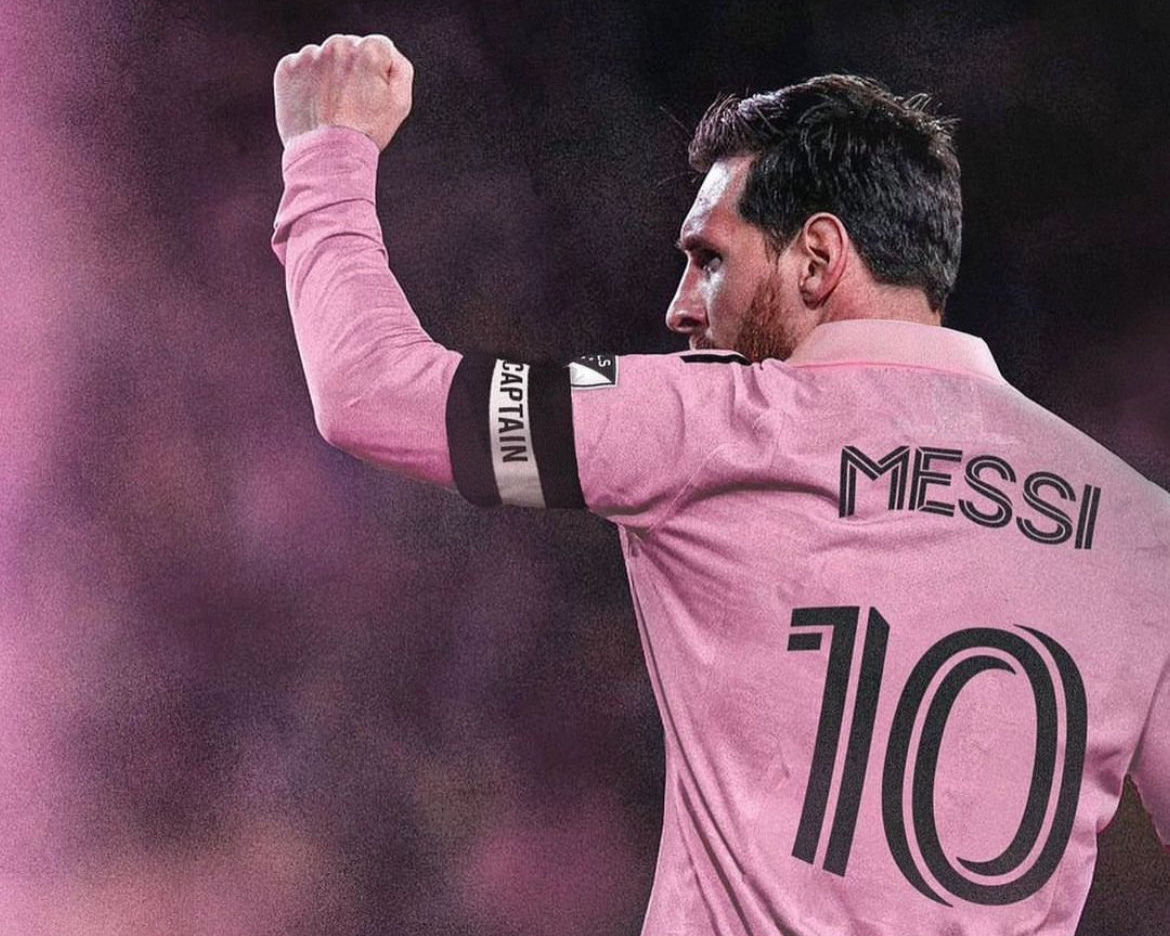 Despite Inter Miami's struggles this season, sitting near the bottom of the MLS table with only 18 points in 21 games, oddsmakers aren't going to count out The Herons with the presence of Messi. At 36 years old, Messi may not have the same overpowering talent he once did. However, he's still capable of elevating his team to a championship-worthy level, as demonstrated by his role in helping Argentina win the World Cup last season.
As such, BetMGM Sportsbook gives Inter Miami +4000 odds of winning the MLS Cup this season, firmly positioning them in the top half of the league. While Messi won't join the club on the field for at least another week, Inter Miami will need to stage a stunning late-season surge to fulfill those odds. However, with Messi, soccer fans have come to realize that anything is possible.
If you want to bet on Inter Miami, MLS, or any other league or sport using BetMGM, be sure to take advantage of their deposit match provided by BetMGM, which adds a boost towards potentially winning big, just like the Herons have by signing one of the best players in the history of professional soccer.
Financial Implications and League Dynamics
The first question that jumped out to many sports fans regarding the move was how the financial details would work out. Given that the league's base salary cap sits around $5.2 million for a roster of 20 players in 2023, bringing in a player like Messi, who earned more than six times that amount each year with Paris Saint-Germain, seemed like an impossible task. Moreover, with competing offers from Saudi Arabia ranging between $400 million and $600 million per year, MLS's bid for a bona fide superstar appeared even more futile. However, Inter Miami and the league managed to make it happen. Messi will also hold an ownership stake in the club, and thanks to the Designated Player rule, Miami can spend as much as it wants beyond the salary cap on the contracts of three players, with Messi undoubtedly being one of them. While Miami brought in $56 million in revenue in 2022, Messi's contract is expected to be in close proximity to that figure. Additionally, his presence is projected to generate a substantial increase in revenue through heightened attention and public interest.
Messi's contract is set to run through 2025, with an option for 2026 as well. While sportsbooks are hesitant to discount Miami's chances at a championship this season, Messi's real impact will likely be felt during the upcoming offseason. The Herons will have an almost unbeatable sales pitch, luring in top free agents with the opportunity to play alongside one of the greatest stars of this generation. Despite their current position near the bottom of the standings, it's not an exaggeration to say that Miami could undergo a nearly complete rebuild in the offseason as players look to build the MLS equivalent of a super team. The team's composition could undergo a radical transformation in just a few months' time.
The move mirrors Beckham's arrival with the Galaxy in 2007 when he joined mid-season but wasn't enough to elevate them to the MLS Cup playoffs. It took until 2011 for Beckham and the Galaxy to win the MLS Cup together, so it's not a disaster if Miami's fortunes don't change right away.
With all due respect to Beckham, Messi's talent is on an entirely different level. While he'll be nearing 40 by the time his contract runs its course, it would be no surprise if a player of his caliber makes another championship run in the late stages of his career.
Summary
In conclusion, the arrival of Lionel Messi at Inter Miami CF has sparked immense excitement and anticipation within the club and the MLS. Despite Inter Miami's current struggles, the addition of Messi brings hope for a turnaround and the potential to create a formidable team. The financial implications and league dynamics surrounding Messi's signing highlight the willingness of Inter Miami and the MLS to make a groundbreaking move. With Messi's unmatched talent and experience, he has the potential to leave a lasting impact on both Inter Miami and the league as a whole. As soccer fans eagerly await Messi's debut, the stage is set for a new era in Inter Miami's journey, filled with possibilities and the potential for championship success.
13.07.2023