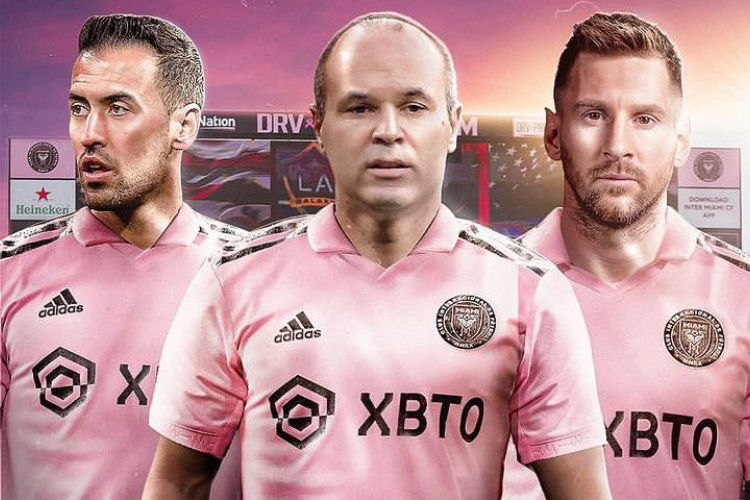 Beckham continues to gather veteran stars in Miami.
After Messi's transfer to the local "Inter," Busquets also joined. Soon, Alba will join his friends, writes the Miami Herald.
Club co-owner Jorge Mas revealed that several former Barcelona players will join the team. Mas mentioned Suarez, emphasizing that the Uruguayan has a buyout clause in his contract with "Gremio."
39-year-old Iniesta recently bid farewell to "Vissel Kobe," but he is not ready to retire from football. Rac1 said Andres has already received an offer from "Inter Miami."
Now let's move on from the ex-Barcelona stars to former Real Madrid players. Hazard, who spent his best years at the "royal club," could also end up in Florida. Relevo reports that "Inter Miami" convinces the Belgian midfielder to move to the United States. Still, Hazard has yet to decide whether to continue his career or retire from football.
In addition to Messi, another ex-teammate might join him in Miami, not from Barcelona, but from PSG. Sergio Ramos, the legendary captain of Real Madrid, left Paris but still wants to play football. Cadena SER reports that the defender is determined to return to Sevilla, but the club is not considering signing Sergio. However, according to Diario Sport, "Inter Miami" is awaiting Ramos in Florida, as the club is already in negotiations with the defender.
Former La Liga stars are not the only players experts send to MLS. Journalists from LiveScore have speculated on how "Inter" from Miami could look if all the transfer rumors are true.
The resulting team would be diverse and intriguing: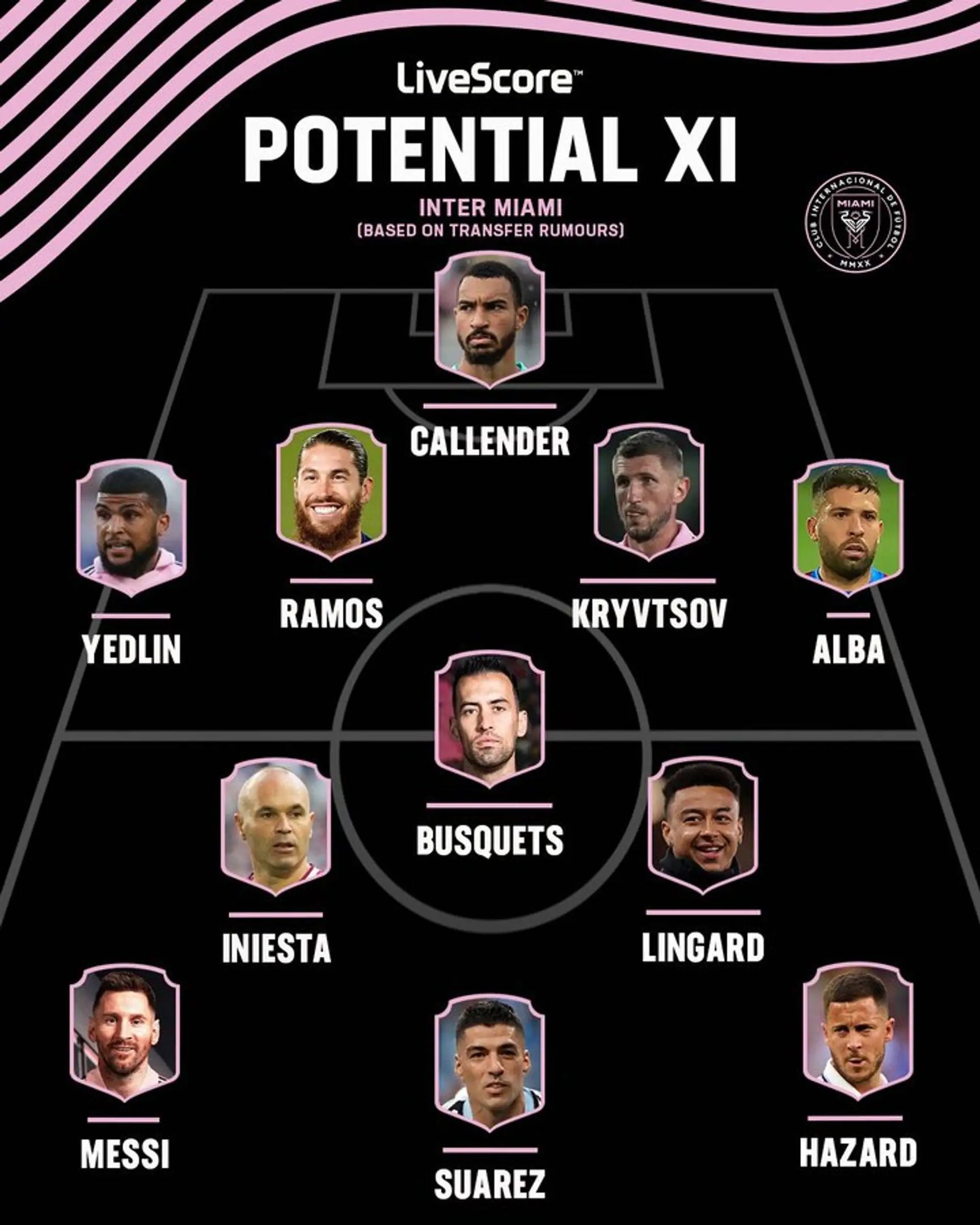 It is unlikely that all the players linked to a move to "Inter Miami" will end up on Beckham's team.
For example, due to knee problems, Suarez may hang up his boots now. According to GZH, Luis has informed "Gremio" that he is considering retiring from football.
08.07.2023