Even from the preseason matches, it's clear that Erik ten Hag has made changes.
Before discussing the transfers of MU, let's provide some context. The team had a good performance last season. It finished third in the league and won the League Cup (and reached the final in the FA Cup and the quarter-finals in the Europa League). Erik ten Hag deserves praise rather than criticism. Especially considering he came to manage the sixth team in the league. However, we still need to see the vibrant attacking football we hoped for.
Regarding goals scored in the Premier League, MU shares a seventh-eighth place with Brentford (both with 58 goals). Considering expected goals (xG), the situation isn't much better – they're in sixth place. According to UnderStat statistics, MU ranks sixth in terms of expected points (points).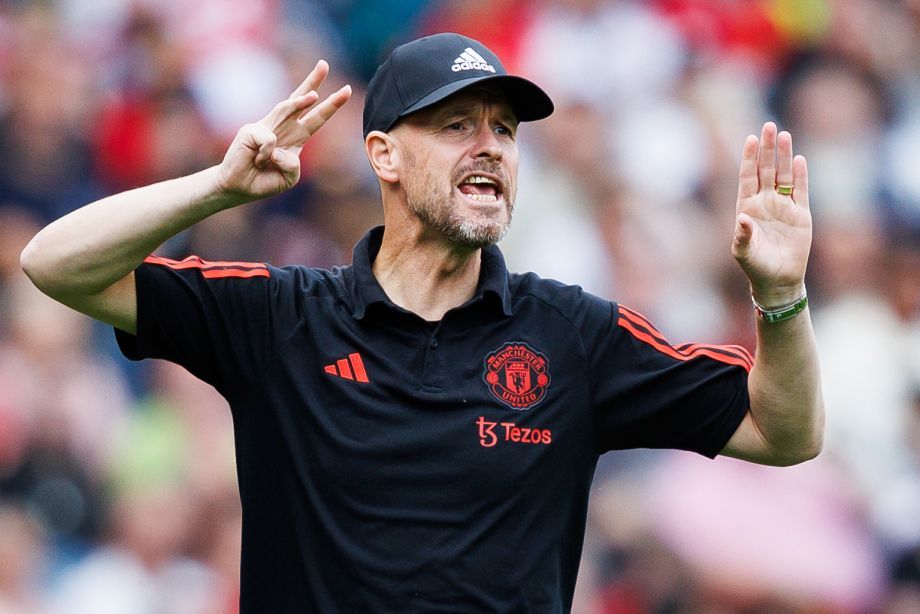 Many remember the bold attacking football of Ajax in the 2018/2019 season when the team reached the Champions League semifinals, eliminating Real and Juventus. That Ajax team under ten Hag played dynamic and dominant football. In this aspect, MU has leaned more towards the Solskjaer-Rangnick style. A more advanced version but equally pragmatic. It's notable when looking at the average possession of Premier League clubs in the past season. MU (53.8%) fell significantly behind the top five teams in this aspect – Chelsea (58.8%), Arsenal (59.7%), Brighton (60.5%), Liverpool (60.6%), and City (65.2%).
United needed a forward this summer. Understandably, Vaut Weghorst looked unconvincing. His ability to press hardly compensated for missed opportunities. The forward left the team (fortunately, it was just a loan), and now come... No, not Harry Kane, not Victor Osimhen, but only Rasmus Højlund. A quick 20-year-old forward who has had only one strong season. More about him was written here.
However, another transfer became more critical for MU's style. And it's not about Mason Mount, but about Andre Onana (for him, parting ways with David de Gea wasn't easy). It's the Cameroonian goalkeeper who should change the structure of the game. Ten Hag has studied his abilities well during their four years together at Ajax. And now Andre has had a great season in the Champions League (though less stable in Serie A), leading in several aspects: clean sheets (8), number of saves (47), and ball progression distance (7545 meters).
The last metric is more significant than it might seem at first glance. Especially considering the gap from competitors – all others had less than 5500 meters in the tournament. Onana is excellent with his feet, not in the sense of saving shots with them, but in passing. With such a goalkeeper, you can build an attack from the back, and he can deliver long diagonals to quickly advance. You could say that MU gained an extra player in the initial attacking phase. This is, of course, an exaggeration but not a significant one.
The three friendly matches already show how far the new "United" goalkeeper ventures out of the goal. This style of play is what Ten Hag needed to build an assertive football. Ajax's goalkeeper Remko Pasveer talked about the coach: "He sees everything and wants to control everything. For him, the goalkeeper is important in the build-up, even if the opponent presses. He likes that."
As a result, Onana is practically playing like a central defender now, and Lisandro Martinez can move higher to the center of the field. For MU, this provides an additional option for ball progression. Such involvement of a defender is not a novelty in world football, nor even for Manchester. But here, it's not about inventing something original but about playing like a big team. These adjustments usually fine-tune gradually. It's not surprising that MU lost three out of the last four friendly matches. It's also symptomatic that in the previous game, Onana was caught off-guard.
Likely, Andre will occasionally move forward during the season as well – this shouldn't be a concern. It's an acceptable stylistic trade-off. MU is undergoing more changes than other top clubs in the Premier League, except perhaps Tottenham, where the coach has changed.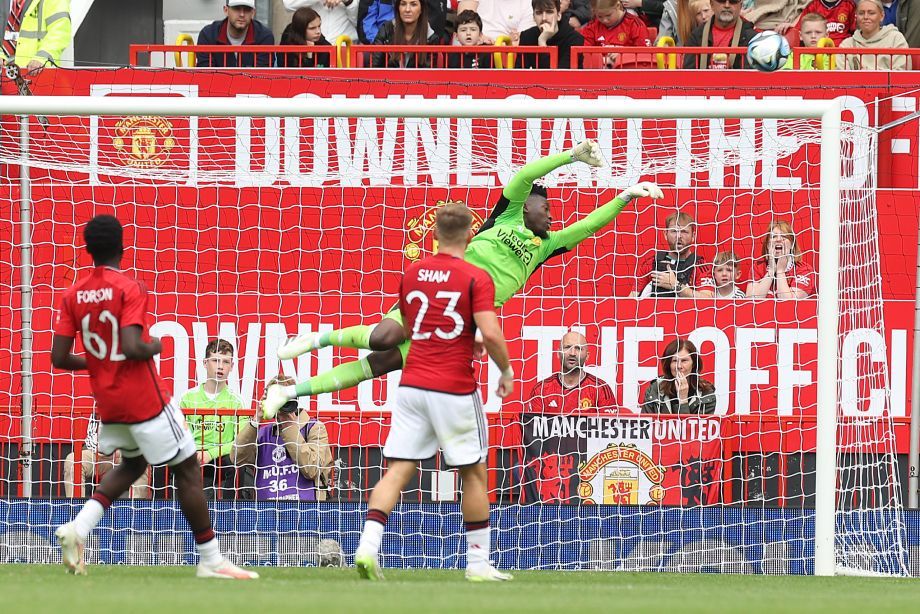 The lineup of MU for this season is straightforward. The only positions that need to be clarified are Mount and Sancho. The Chelsea graduate can play in midfield and as a left winger (he was shifted to this position in a friendly match against Lens). As for Sancho, he can appear in any attacking position. This suggests Rashford might be placed as a center forward if the young Hojlund's adaptation takes longer.
The squad depth seems suitable for playing in all four competitions simultaneously. This is important because MU's football will become more energy-intensive.
09.08.2023