World Cup Champion Wanted to be a Fisherman: He Fulfilled His Dream, Becoming a Restaurateur
Gennaro Gattuso Balances Coaching with Business
Introduction
Gennaro Gattuso, the world champion in football, has found a way to combine his passion for coaching with his love for business. While he made a name for himself as a legendary midfielder during his playing days, Gattuso's career took an unexpected turn towards the restaurant industry, fulfilling a childhood dream.
The Football Journey
Gennaro Gattuso, a defensive midfielder, concluded his professional football career in 2013 with the Swiss Sion. However, his most prominent club affiliation was with AC Milan. Gattuso proudly represented the Italian team for 13 years, from 1999 to 2012, amassing an impressive collection of trophies, including two Serie A championships, two UEFA Champions League titles, two Supercoppa Italiana wins, two UEFA Super Cups, a Coppa Italia, and a FIFA Club World Cup.
Childhood Dreams in a Medieval Village
Gennaro was born in Corigliano Calabro, a town with a population of nearly 39,000, which closely resembles a medieval village. Corigliano is renowned for its medieval castle with massive towers, a deep moat, and a seaside harbor. Gattuso's father worked as a carpenter and was seldom at home, working hard to provide for the family. Young Gattuso had two passions: fishing at the pier and playing with a soccer ball.
When his father gifted him his first soccer jersey, the path was set. For Gattuso, this jersey held a sacred significance, and he never parted with it. «I was four years old, and it was a jersey from some unknown club, but I never let it go,» Gattuso later reminisced. Achieving a football career in Corigliano was nearly impossible, as the town's primary team played in an amateur league. At 12, Gattuso headed to the more prestigious "Perugia" school to pursue his football dreams.
Giving Back to His Homeland
Gattuso always remembered his roots. As a well-known football star, he established the "Forza Ragazzi" foundation, which sponsors a sports center and a free school for 150 children in Calabria. In this administrative region, his hometown is located. «I contemplated for a long time what I could do for my region. Life has given me a lot, and I'm ready to help those who haven't been as fortunate as me. I can't forget the children living in difficult circumstances with serious family problems,» Gattuso explained.
His deep connection to his homeland fostered a love for fishing and seafood. «I always dreamed of becoming a fisherman, but life took me in a different direction,» Gattuso remembered about his childhood aspirations. In 2010, towards the end of his football career, the midfielder alternately realized his dream by opening a seafood restaurant in Gallarate, located just 40 minutes from Milan.
Gattuso & Bianchi: A Culinary Collaboration
The restaurant, known as "Gattuso & Bianchi" (in Italian, "Ittica E Gastronomia Gattuso & Bianchi"), is a joint venture with his friend and co-investor, Andrea Bianchi, a renowned pastry chef who had already established a famous bakery in Gallarate in 1934. Gattuso and Bianchi's partnership automatically guaranteed popularity for their establishment. The Bianchi name represented quality and earned trust among the local clientele in the culinary world. In contrast, the Gattuso name added recognition and appeal.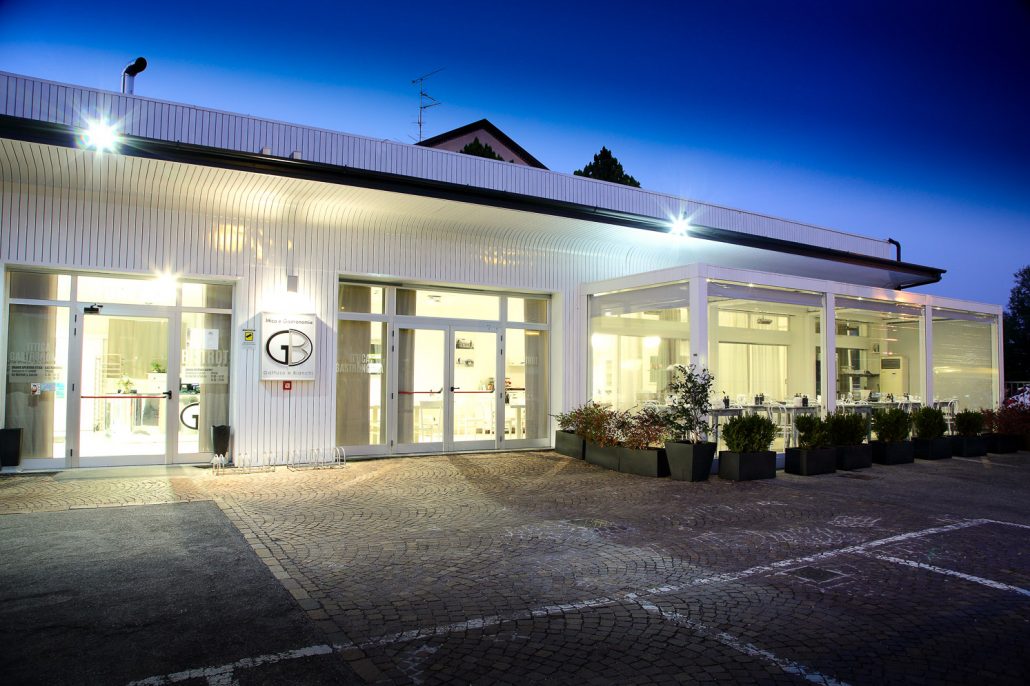 The restaurant marked Gattuso's second foray into the restaurant business, with the footballer acquiring a share in an establishment in Milan at the beginning of the century. According to Gattuso, his passion for gastronomy was born during his time playing for the Scottish club Rangers during the 1997/98 season when he met his future father-in-law, Mario Romano. Romano owned 20 or 25 restaurants in Glasgow, and from this meeting, Gattuso's culinary passion was ignited.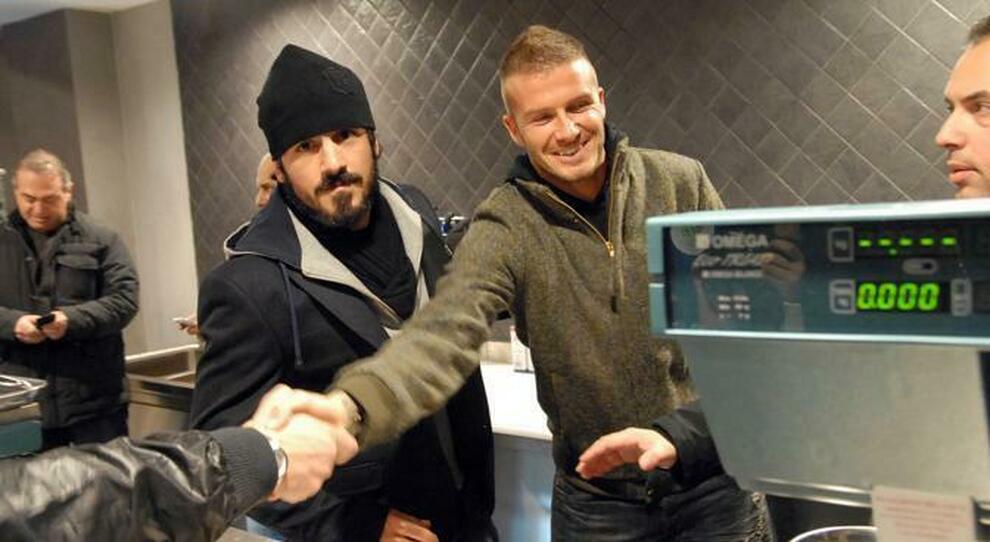 An Iconic Opening
The opening of the restaurant in Gallarate attracted many of Gattuso's friends, who also happened to be famous footballers, including Ronaldinho, Massimo Ambrosini, Luca Antonini, Christian Abbiati, Davide Di Gennaro, and even David Beckham, who was playing for AC Milan at the time on loan from the Los Angeles Galaxy. The club's media team also attended the event, writing an article about the restaurant's opening and interviewing Gattuso.
A Shared Love for Fresh Fish
«I love fresh fish; I love looking at it, touching it, and, of course, eating it,» the midfielder shared. «This passion has been with me since childhood, so I wanted to embark on this adventure with my friend, Bianchi. My favorite seafood dish? Undoubtedly, it's an octopus with peas, but only how my mother prepares it. No one does it quite like her.»
Bringing a Taste of Calabria to Milan
According to Gattuso, the restaurant sources its products from his native Calabria. It caters not only to fans of AC Milan but to all seafood enthusiasts. In fact, the dishes from Gattuso's restaurant have impressed visitors so much that he now supplies products from his homeland to other establishments as well. Notably, journalist Nobel Arustamyan, a friend of Gattuso, had this to say:
«The best seafood I've had was at Gennaro Gattuso's restaurant. He hails from Calabria and owns two boats that catch fish daily and deliver them to Milan and another restaurant in Southern Italy. Gattuso's restaurant offers reasonable Italian prices and exceptionally delicious dishes, whether it's fish or pasta. When we flew to Milan with [agent Marco] Trabucco, we decided to have dinner there, and Gattuso warmly welcomed us. We sat down, and when I asked for the bill, he said it was a gift.»
Ratings and Reviews
On a popular aggregator website, Gattuso & Bianchi boasts a 4 out of 5 rating based on over 1000 reviews. It currently ranks 19th out of 137 on the list of the best restaurants in Gallarate. Visitors praise the atmosphere, friendly service, and exceptional pastries, Bianchi's specialty.
Affordable Dining
The prices at the restaurant are moderate. If you order a dish for one person, you can expect to spend around 20 euros. This includes the main course (the fried calamari with shrimp and vegetables is a highlight at 15 euros), as well as water and coffee. The signature dessert, especially the highly praised tiramisu, costs 4 euros, and a glass of wine can be had for 3 euros.



Gattuso's Wine Connection
Notably, Gattuso sources his wines from his friend and former AC Milan partner, Andrea Pirlo. Near Brescia, Pirlo has a six-hectare vineyard, producing 15,000 to 20,000 bottles annually. Gattuso, a wine enthusiast, explained, «I'm one of those who, after retiring, have two glasses of red wine a day. In my restaurant, I sell Andrea Pirlo's wines. And I must say, he produces excellent wines.»
Balancing Football and Culinary Interests
In recent years, Gattuso has been spending less time at his restaurant. He has stayed in football and immediately transitioned into coaching after his playing career. Over the past six years, the 45-year-old coach has worked with four top clubs: AC Milan, Napoli, Valencia, and Marseille. His coaching career has seen varying success, including winning the Italian Cup with Napoli in 2020. However, his stint with Valencia was precarious, and his current season with Marseille finds the team in eighth place after nine rounds.
Nevertheless, if coaching doesn't work out, Gennaro has a refuge to turn to — his beloved Calabria or his restaurant in the suburbs of Milan, where a warm welcome always awaits.
Published by Patrick Jane
31.10.2023