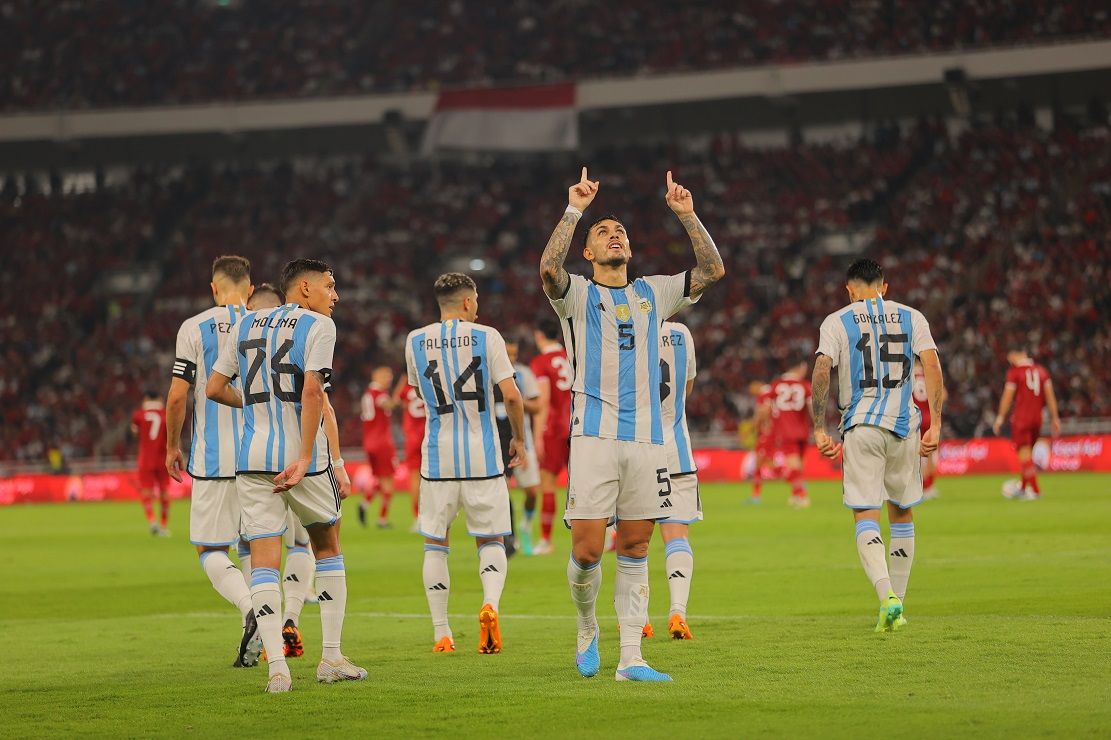 Paredes showcased his skills in a massive stadium in Indonesia. Even Messi wasn't needed!
The Argentine national team continues to enjoy their status as world champions. After an impressive performance in a friendly match against Australia, Lionel Messi went on vacation while the team flew to Indonesia for another friendly game without him.
Despite Messi's absence from the lineup, Indonesian fans filled the Gelora Bung Karno Stadium, accommodating over 70,000 people. Considering the friendly nature of the game, it exceeded expectations.
The Argentinians dominated possession and created half-chances in the opening minutes, but the most exciting part began. Aware of the performance gap, the Indonesians proudly compensated for their shortcomings. They threw themselves at every ball, made strong tackles, rallied their fans during rare corners in their favor, and demonstrated that this was an important game for them. A sense of rivalry emerged - the Argentinians embraced the same mindset, and an intense atmosphere overtook the field. The players seemed to forget it was a friendly match.
However, the critical moment of the first half undoubtedly occurred closer to halftime. Leandro Paredes received a pass approximately 30 meters away from the goal, took a few steps, and unleashed a shot straight into the net. That is a great goal!
The second half lacked the same energy as the first, but it didn't take long for another goal to come. Unlike Paredes, Cristian Romero didn't attempt any fancy moves and timed his jump, ideally during a corner kick.
The pace of the game slowed down in the second half, but there were more clashes and unpleasant moments. Perhaps it was an expected consequence of the teams' mindsets. At least there were no fights!
19.06.2023