His next job will surprise everyone.
Pep is only preparing to play against Tottenham as an away game. But in a few years, he is ready to continue his career outside club football.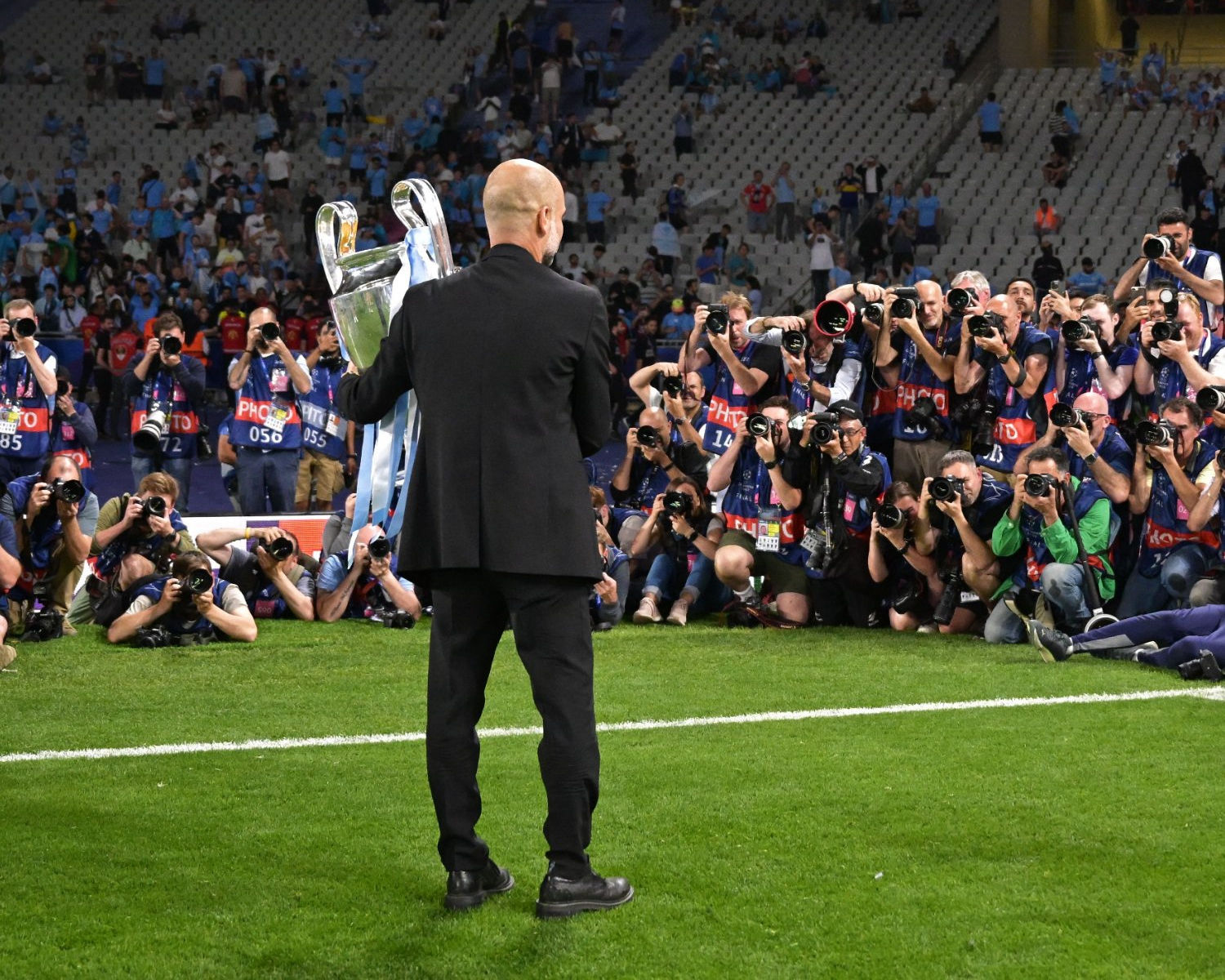 Under the guidance of Pep Guardiola, Manchester City has achieved a historic feat. The "Citizens" completed the treble in the past season by winning the Premier League, FA Cup, and Champions League. This was the first time an English club accomplished this since 1999, when Manchester United won three similar trophies. For Guardiola, this is not his first treble in his career. Previously, Pep won the Champions League, Copa del Rey, and La Liga with Barcelona in the 2008/2009 season. Has Guardiola "mastered" football?
Manchester City has already established itself as one of the best teams of the 21st century. Perhaps Guardiola's Barcelona is the main rival of the "Citizens" for this title. Pep has possibly created two of the best teams of the era. How can he further improve his impression at City? By achieving extraordinary accomplishments: winning the Premier League for the fourth consecutive time (no one has done it before, Manchester United with Sir Alex Ferguson won a maximum of three times) or completing a season undefeated (emulating Arsenal's success in 2003/2004). It is worth noting that the current streak for City is three consecutive titles. Guardiola doesn't even need to search for additional motivation. Breaking the records of previous years is an excellent incentive for City to maintain their momentum in the next season. Another critical task is to score at least one goal and defeat Tottenham as an away team. For five years, the team has been unable to do anything against the "Spurs" on their home ground.
Manchester City's head coach, Pep Guardiola, said:
"What will be the next challenge? To score against Tottenham as an
away team. Is it achievable? I'm here only for us to do it."
In football history, teams have completed the treble only nine times. The case of City is the 10th. And for Guardiola, this is his second treble. He became the first coach to conquer the national championship, domestic cup, and Champions League twice in a single season. Pep is even more remarkable because his teams dominated both domestically and in European competitions on both occasions.
This is not a coincidence but rather systematic work, fine-tuning teams to his requirements and striving for perfection. No one doubted that Barcelona in the late 2000s played football better than anyone else. The same can be said for City. And the difference between the trebles is 15 years. Absolute greatness. Guardiola's work leaves the debate about the greatest coach in football history unresolved.
Guardiola has won everything possible in club football, and not just once. Moreover, his best teams, Barcelona and City, flourished when the leagues (La Liga and the Premier League) were considered the strongest in the world. Pep has nothing left to prove to anyone. He should consider an exciting challenge for himself. However, Pep is not planning to go anytime soon. His contract with City is valid until the summer of 2025. He said he would remain even if the Premier League severely punished his club for financial violations: "I will stay at Manchester City for the next season. I'm not thinking about leaving the club and will stay even with a hundred violations in the Premier League, don't worry. I will be here."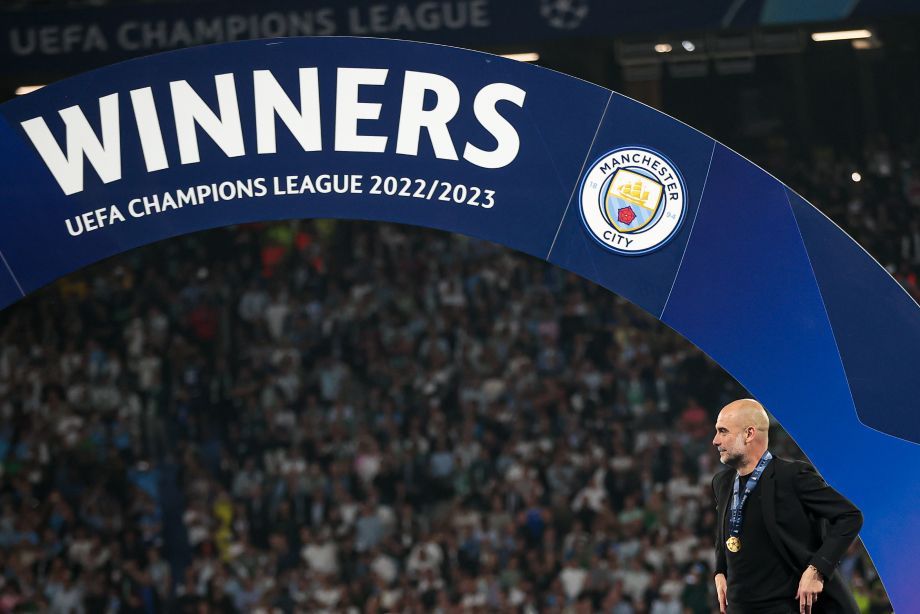 The Times also reports that Guardiola plans to renegotiate his contract with City. However, it is unlikely that he will stay at the club for another term. In the remaining two years, the management will provide the necessary support to the coach. The Guardian notes that previously Pep planned to lead a Serie A club to win the title in all four major European leagues. However, plans have changed now. The coach is considering options to work with national teams. It is a good move. Winning all the major club trophies and winning the Euro/World Cup sounds legendary.
Where will Guardiola end up after City?
The most obvious option is the Spanish national team. He was working with his native national team, where most players could understand his playing system. Considering that national teams lag behind clubs in terms of trends, Pep can make Spain a stylish team. "La Roja" has not won anything significant since 2012 - it's time to compete for trophies. Guardiola leading Spain at the 2026 World Cup - why not?
Another great option is the Brazilian national team. The federation dreams of a prestigious coach (Carlo Ancelotti has long been called), and if they get Guardiola, they will hit the jackpot. Brazil hasn't won a World Cup in 20 years - a tragedy for a country that has won it five times. In 2026, the team will again attempt to win their sixth World Cup. The best coach would be an excellent assistant on this journey. Guardiola won't have any problems with the players. Brazil has a massive list of top players capable of solving various tasks on the field.
And what if Pep gets tired of the pressure and decides to work for enjoyment? After the summer of 2025, we might see him in the United States or the Middle East. Moreover, in a couple of years, these markets will only grow. The effect of Messi, Ronaldo, Benzema, and other stars will work. And Guardiola will be coaching not average local players but top European talents.
13.06.2023