Ronaldo is confident in his answer, but we are not.
Recently, the most famous person in the world (considering followers) made several interesting statements. Cristiano Ronaldo said:
-Serie A was dead, but it revived with his arrival;
-he will not return to European football;
-he does not plan to retire from international football at the age of 38;
-the Saudi Arabian league is better than MLS.
The last statement deserves special attention. Apparently, "better" means "stronger" because Saudi Arabia is hardly superior to the USA in terms of competition organization. However, when it comes to the level of play, it's a big question. It is desirable to understand how valid Ronaldo's statement is or if it reflects a peculiar corporate ethos.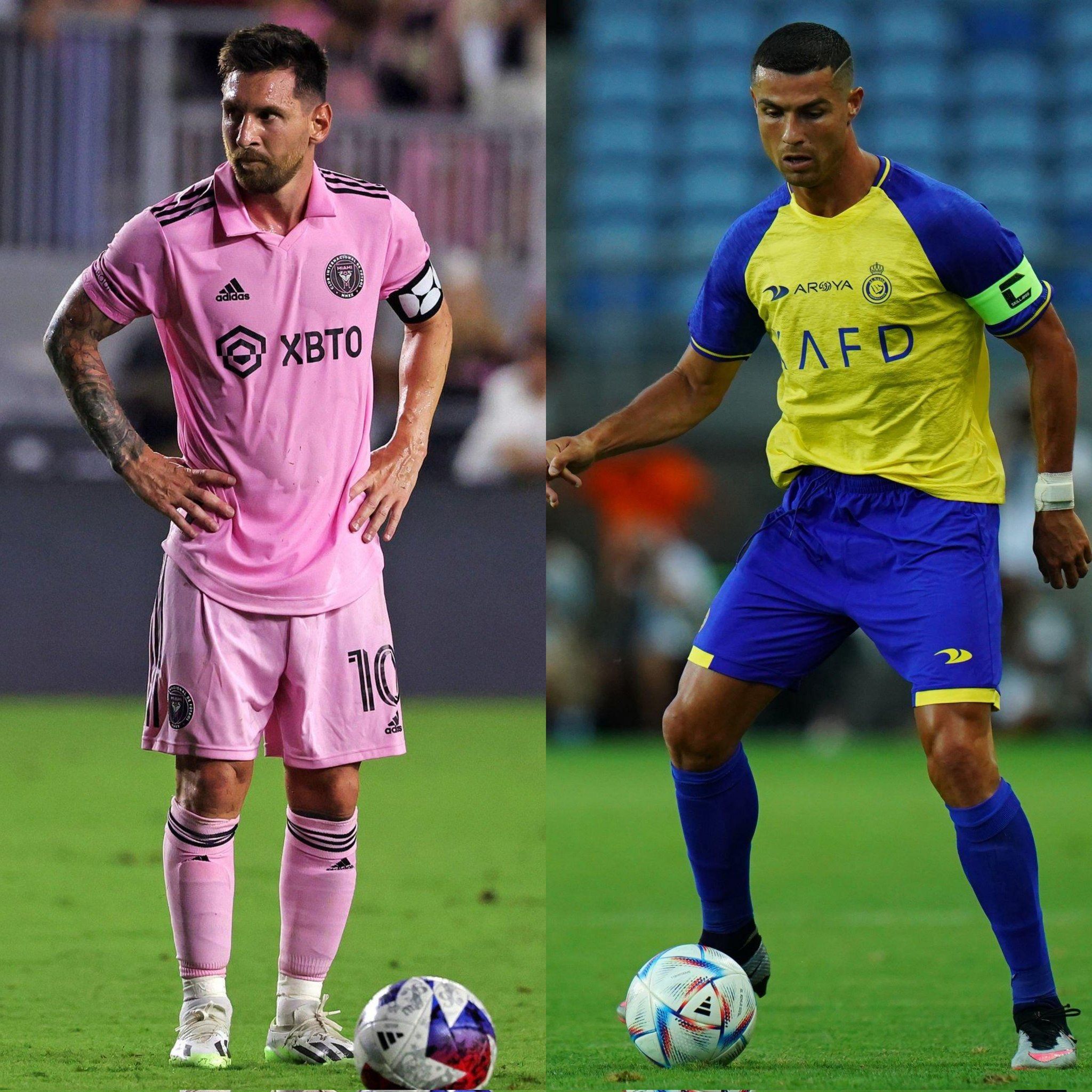 Let's establish from the outset that there is no exact answer to which league is more vital. However, several indirect indicators can be looked at.
Transfermarkt
One such indicator is the value of the players. Transfermarkt valuations have some inaccuracies but are often used as a reference point. The total value of all players in the Saudi Arabian league is €558.65 million, while in MLS, it is €1.23 billion. The American League has a huge lead (more than twice as much), but there's an important nuance. MLS has 29 clubs, not 16 like in Saudi Arabia.
Interestingly, the most expensive squad in MLS is Inter Miami, which signed Messi. The club's value is €78.6 million. Saudi Arabia has two teams with more costly squads: Al-Hilal (€140.6 million), Al-Nassr (€128.58 million), and one that is slightly cheaper (Al-Ittihad - €77 million). However, if we compare the leagues directly, we must consider all the teams. In Saudi Arabia, 12 out of 16 teams are valued at less than €25 million, while in MLS, the lowest valuation is €29 million. Looking at the average player's value, a player from the Saudi Arabian league is worth €921 thousand. In comparison, an MLS player is worth €1.4 million.
League Rankings
Another more controversial format, but let's look at a few versions. In January, IFFHS (International Federation of Football History and Statistics) published the ranking of leagues. Saudi Arabia was ranked 40th, and the USA was 43rd. It should be noted that since January, the situation has changed (at least in terms of the number of star players moving). However, this ranking has many questions; for example, the Brazilian league is ranked first, followed by the English Premier League and La Liga.
A more clear-cut ranking is the Soccer Power Index, compiled by the analytical company Twenty-First Group. The top 5 leagues are the English Premier League, Bundesliga, La Liga, Serie A, and Ligue 1 (in that order). MLS is already 16th in this ranking, while the Saudi Arabian league is 58th. It places it somewhere around the level of the Italian Serie C, which looks skewed in the opposite direction.
Top National Team Players
We decided to look at another indicator ourselves. We took the rosters of the top 15 national teams according to the FIFA ranking and saw how many players play in both leagues. Although there are undoubtedly some inaccuracies here (e.g., Benzema is no longer a national team player, but the level of the Saudi Arabian league has clearly improved).
Another problem is that if we approach this formally, the score is 18:5 in favor of MLS. But Messi, Alba, Shaqiri, and 15 other players are from the USA national team. Whereas, in the Saudi Arabian league, there are only Brozovic from Croatia, Ronaldo, Neves from Portugal, Hamdallah, and Mohammedi from Morocco. Let's limit it to the top 10 national teams. In that case, the score is 3:2 in favor of Saudi Arabia (Messi and Alba versus Ronaldo, Neves, and Brozovic).
As we warned, there is no exact answer, and Ronaldo's claim is at least debatable. However, there is one more argument in his favor. In the last Club World Cup, Saudi Arabian club Al-Hilal reached the final (losing 3-5 to Real Madrid), while MLS clubs have never reached this tournament stage.
25.07.2023