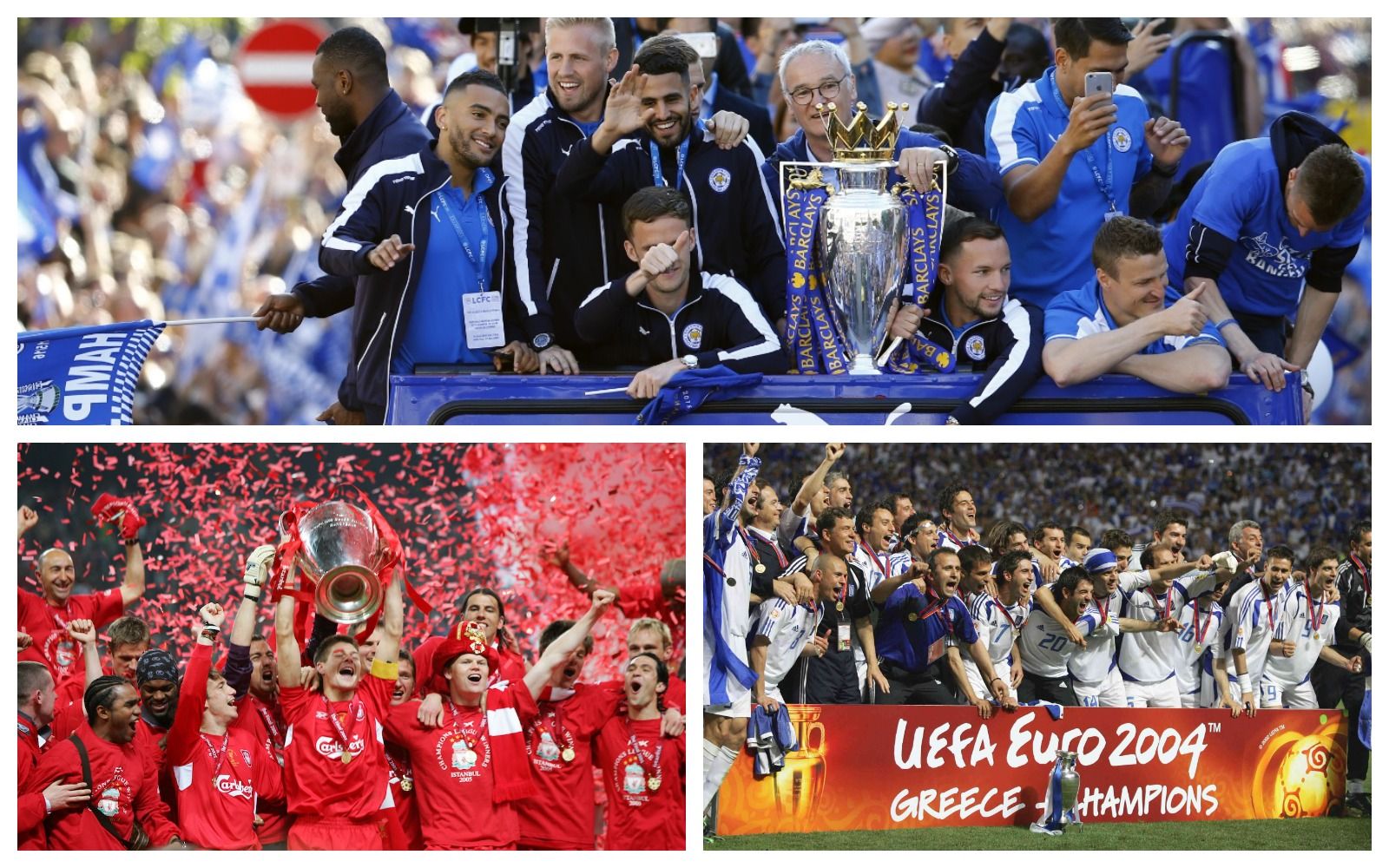 Football is more than just a game. It's a source of excitement, joy, and even inspiration for millions of fans worldwide; from the fast-paced action on the pitch to the strategic gameplay and passionate fans in the stands, football has something for everyone. And when an underdog team or player defies the odds and achieves greatness, it's a moment that captures the hearts and imaginations of football fans everywhere.
In this blog post, we'll be taking a closer look at some of the most unforgettable underdog moments in football history. From improbable comebacks to heroic performances, these stories will inspire and entertain you, regardless of whether you're a die-hard football fan or a casual spectator.
But for those who want to add even more excitement to the game, you can always place a wager on your favorite team or players. The best betting sites in Canada provide a safe and user-friendly platform for bettors to place their bets and enjoy the thrill of the game.
So, if you are ready to relive the most awe-inspiring underdog moments in football history, here are the five best underdog stories in football history:
Leicester City's Improbable Premier League Title
In the 2015/16 season, Leicester City was a 5000-1 underdog to win the Premier League. They had narrowly avoided relegation the previous season and were expected to struggle again. However, under the leadership of manager Claudio Ranieri and the performances of players like Jamie Vardy and Riyad Mahrez, Leicester City shocked the world by winning the Premier League title with two games to spare. It was a triumph of teamwork, determination, and sheer grit, inspiring fans worldwide to believe in the impossible.
Greece's Euro 2004 Triumph
Greece had never won a major tournament before Euro 2004. They were the ultimate underdogs going into the tournament, but they shocked the world by winning their first-ever major trophy. Under the German coach Otto Rehhagel, Greece played a defensive style of football that frustrated their opponents and allowed them to score crucial goals on the counter-attack. They defeated the likes of Portugal and France on their way to the final, where they beat hosts Portugal 1-0 to lift the trophy. It was a historic moment for Greek football and a reminder that anything is possible in football.
Iceland's Heroic Euro 2016 Run
Iceland, a nation of just 330,000 people, had never qualified for a major tournament before Euro 2016. They were the smallest nation ever to qualify for the European Championships and were not expected to make it out of their group. However, they shocked the world by beating England 2-1 in the round of 16 to progress to the quarter-finals. Their passionate fans, the Viking Clap, and their never-say-die attitude captured the hearts of football fans worldwide. While their journey ultimately ended in the quarter-finals, Iceland's Euro 2016 run will be remembered as one of the greatest underdog stories in football history.
Liverpool's Miracle of Istanbul
In the 2004/05 Champions League final, Liverpool faced Italian giants, AC Milan. Milan took a 3-0 lead in the first half and looked certain to lift the trophy. However, Liverpool staged a miraculous comeback in the second half, scoring three goals in six minutes to level the score at 3-3. They then held on in extra time before winning the penalty shootout to lift the trophy. It was a moment of pure magic and showed that anything is possible in football.
Cameroon's Shock 1990 World Cup Run
Cameroon was not expected to make much of an impact at the 1990 World Cup in Italy. However, under the leadership of coach Franz Beckenbauer, they stunned the world by reaching the quarter-finals. They knocked out holders Argentina in the first round and then beat Colombia 2-1 in the last 16. Cameroon's performances at the 1990 World Cup showed the world that football was becoming more global, and it inspired African nations to believe that anything was possible.
Conclusion
As we look back on these amazing underdog stories, it's important to remember that anything is possible in football. We can achieve the impossible and create our magic moments with hard work, determination, and belief. These stories have inspired generations of football fans worldwide and will continue to do so for years to come. Whether it's Leicester City's improbable Premier League title or Cameroon's unforgettable World Cup run, these underdog stories will live in football folklore for generations.
05.06.2023