The International Center for Sports Studies, CIES Football Observatory, has updated its list of the most valuable goalkeepers.
Surprisingly, it is Arsenal goalkeeper, Englishman Aaron Ramsdale, who sits at the top of the rankings with an outstanding market value of 79 million euros.
The list includes Diogo Costa from Porto, linked to Manchester United (65 million euros), and Andre Onana from Inter Milan (37 million euros).
Here is the top 10 list of the most valuable goalkeepers in the world according to CIES: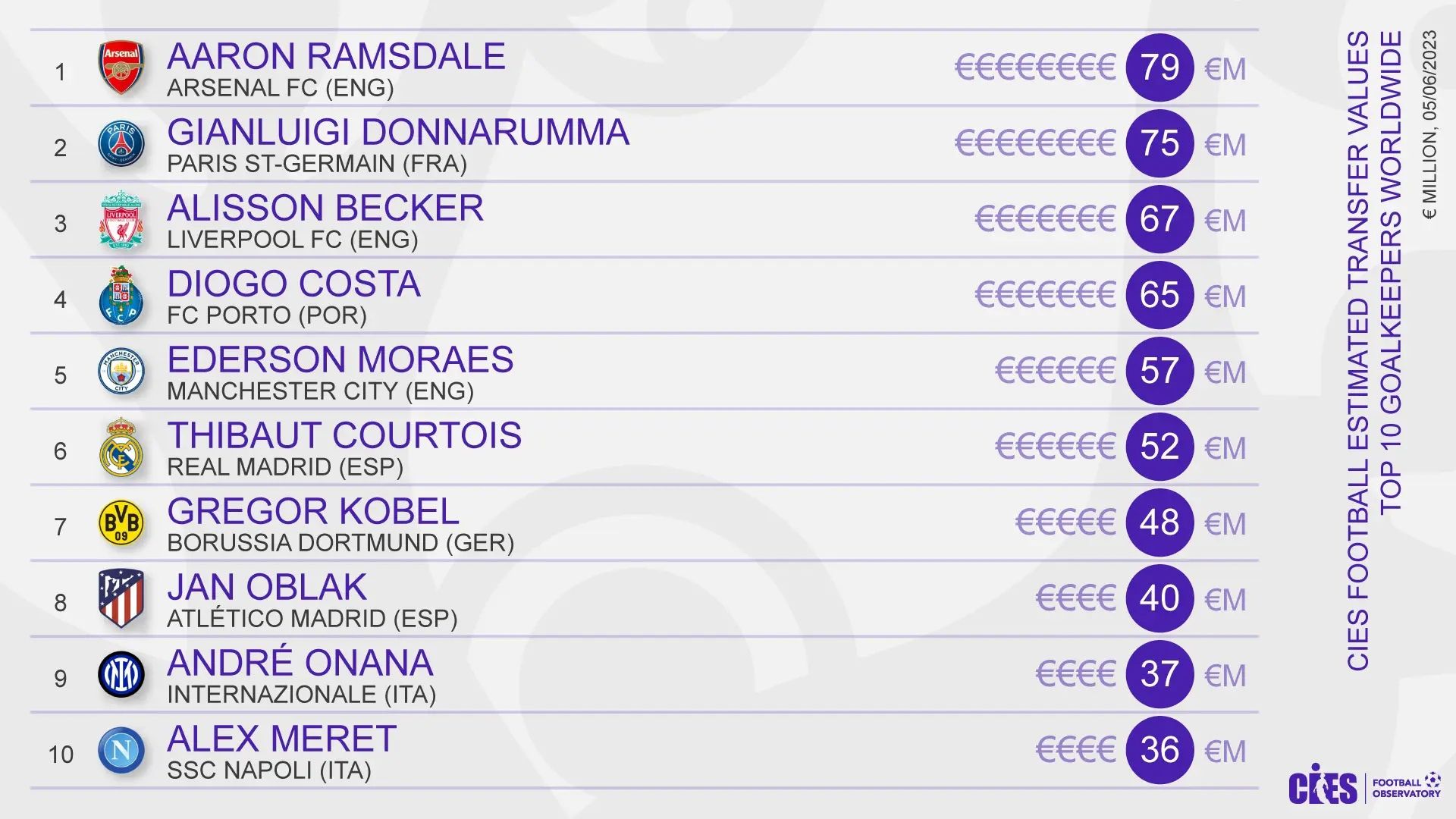 10.07.2023