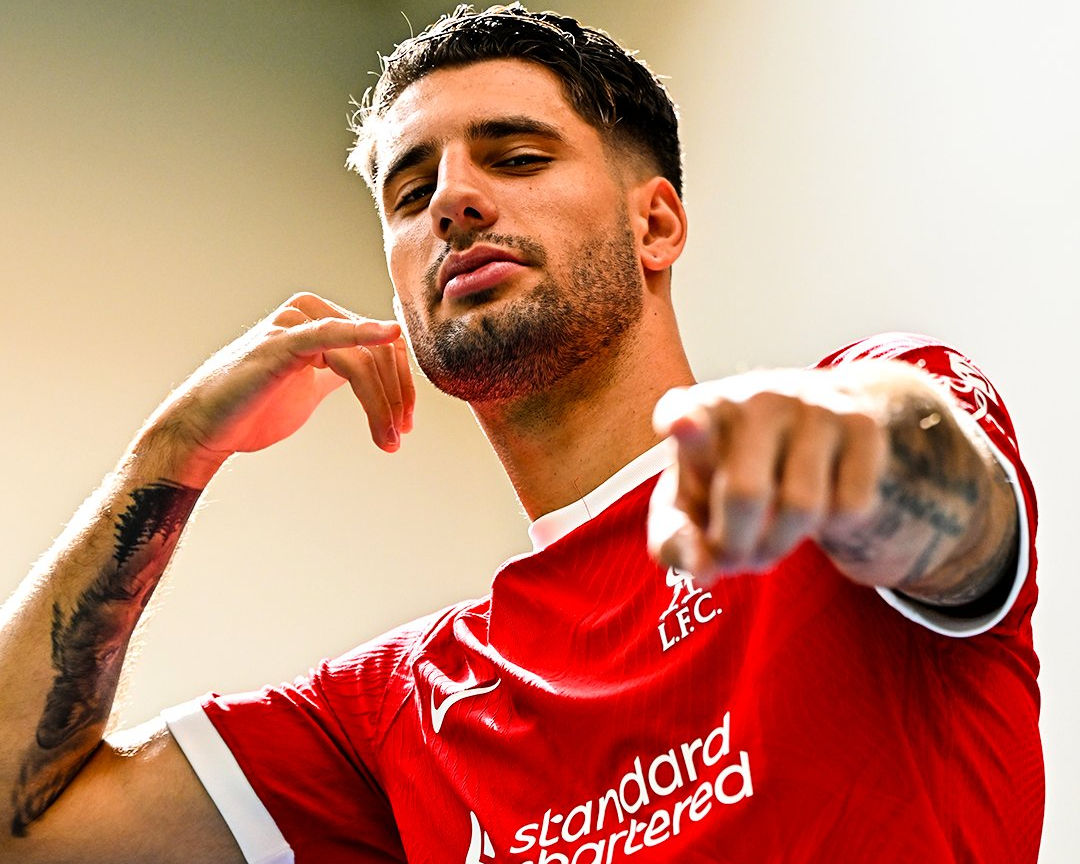 In the arsenal of young Hungarian Dominik Szoboszlai, there is more than just a powerful "shot."
Concluding an attacking player solely based on their goals and assists can be risky. This approach hardly suits an objective analysis of their playing profile, tactical intelligence, and importance to the team structure. However, in the case of Dominik Szoboszlai, it's hard to resist the temptation.
The Hungarian is known for his powerful strike and impressive technique, making him the perfect hero for highlight reels. However, an intense season of consistent performances made many European clubs remember his talent. Liverpool showed the most outstanding determination, desperately needing midfield reinforcements. The Reds activated the player's release clause, valid until June 30th.
According to The Times, the buyout fee amounted to £60 million. The club has never before spent such an amount on a central midfielder. The 22-year-old player is Liverpool's second summer signing, following Alexis MacAllister.
Establishing Himself in Europe
Moving to the Premier League will mark the end of Dominik's five-year collaboration with the Red Bull system. At 16 (in 2016), he left his native Hungary and joined Austria's LASK Linz before playing for Red Bull Salzburg and RB Leipzig. The young man's career was consistently rising, but starting in Germany took a lot of work. He arrived in Leipzig in December 2020 with an injury that prevented him from debuting until August of the following year.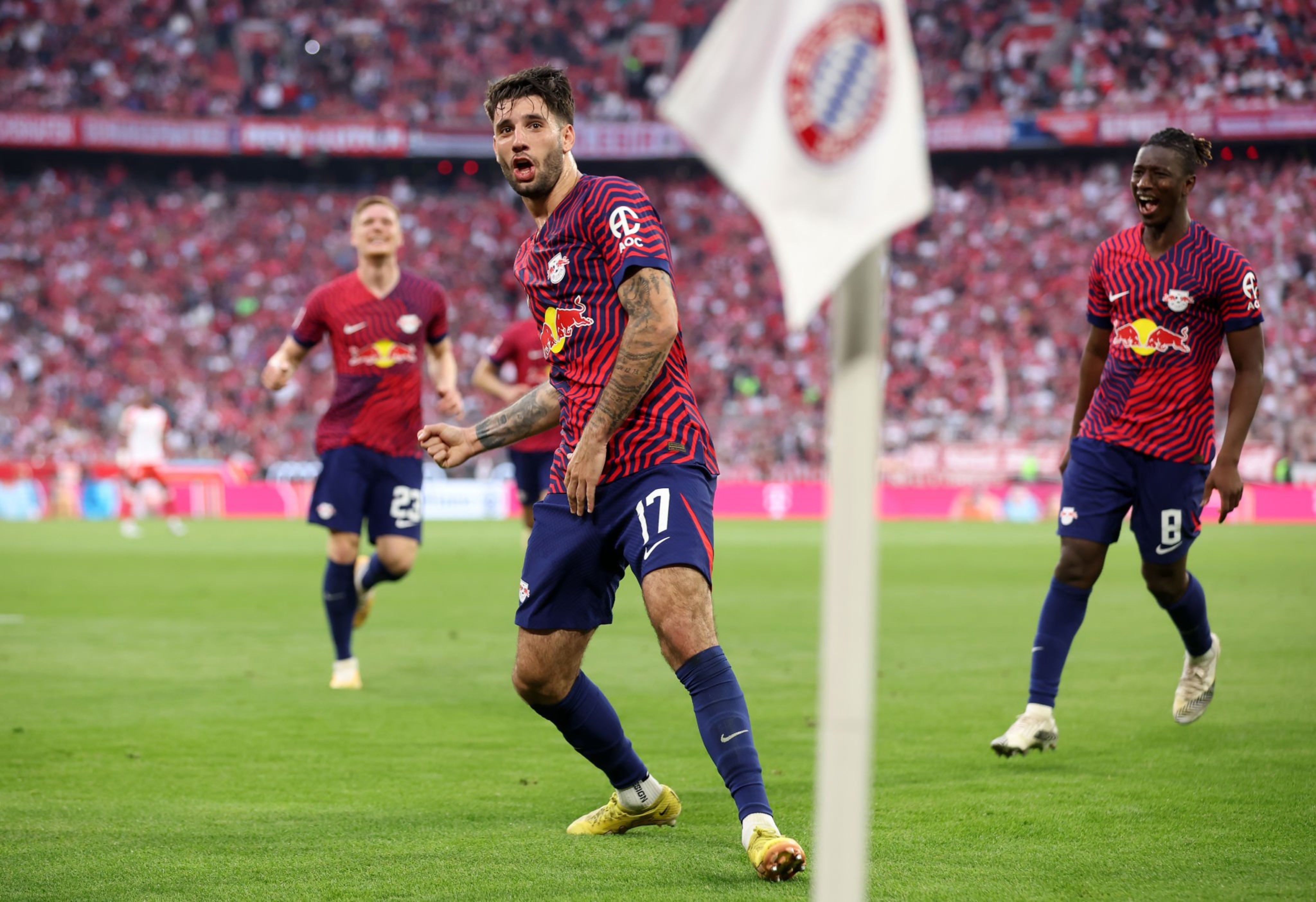 Even in his first entire season (2021/2022), Dominik needed help to establish himself as an authority figure at the club, often coming off the bench (16 times) rather than starting (15 times). That campaign was challenging for the player and RB Leipzig as the club transitioned from Jesse Marsch's faithful Red Bull style to Domenico Tedesco.
Szoboszlai still managed to score six goals and provide eight assists in the Bundesliga, and in the 2022/2023 season, he became an important part of the rejuvenated RB Leipzig under the guidance of Marco Rose, improving his productivity. The Hungarian concluded the season with a goal against Eintracht Frankfurt in the country's cup final, and his increased significance for the team was evidenced by his second-place ranking in terms of minutes played, second only to center-back Willi Orban.
Key Qualities
Dominik's most important skill, in the eyes of his future employer, particularly Jurgen Klopp, is his versatility. Since joining RB Leipzig, he has played as a central and attacking midfielder, left and right-wingers, and even a striker. Liverpool's coach values players' ability to perform in different positions on the field, and most of the "Reds" attacking players can mutually replace each other.
Former RB Leipzig coach Jesse Marsch, Szoboszlai's coach at the time:
"When it comes to talent, few players can play better in his
position. Some are strong, some are technical, some are tactically
good, some defend well, and some run a lot. But Szoboszlai is unique
because he possesses all these skills together. Dominik is as talented
as Erling Haaland."
By the way, Szoboszlai developed a great friendship with Norwegian striker Haaland during their time together at Salzburg. The exact age (Haaland is only three months older), they interacted excellently both on and off the field. "He often advised me on what to do and how to do it – a true leader," praised Dominik, his future rival in the Premier League.
Returning to the Hungarian's skills, Szoboszlai often played as a right midfielder in 4-2-2-2 or 4-2-3-1 formations under Marco Rose. However, he cannot be called a typical winger; he is a creative attacking midfielder who shifts into wide positions. Dominik also feels comfortable on the left flank, where he regularly plays in the 3-4-3 structure under Marco Rossi for the Hungarian national team.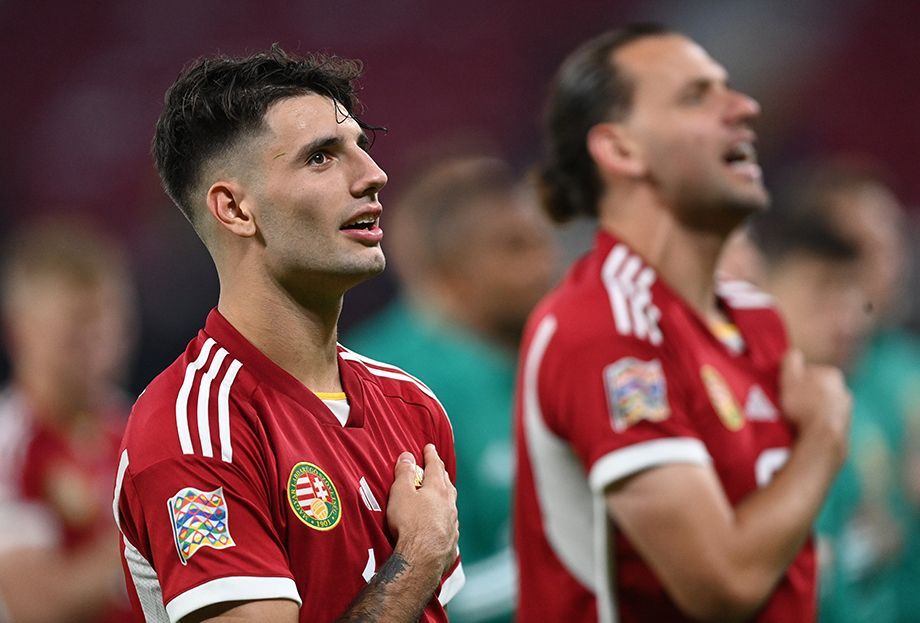 Regardless of whether he shifts to the left or right towards the opponent's goal, Szoboszlai can deliver sharp cutting passes to accelerating teammates or unleash his trademark "cannon" from long distances. Only Leroy Sané from Bayern Munich had more shots outside the penalty box than Dominik in the 2022/2023 Bundesliga season.
Two of these shots resulted in goals, and xG enthusiasts may point out the need for more productivity in frequent attempts to score from 20-30 meters out. However, Szoboszlai shoots from a long-range too spectacularly to blame him for this. His striking technique, especially when hitting a static ball, is awe-inspiring, and set pieces are another weapon in Dominik's arsenal. In his teenage years, he stayed after training and sent the ball into the net over the wall from the posts, honing his skills.
We've ventured into highlights again, but the Hungarian cannot only distribute balls to the forwards. His average of 2.6 created chances per match ranked ninth among all Bundesliga players last season. It can be assumed that he accumulated some stats from set pieces, but he also averaged 1.7 created chances per game from open play, which ranked 11th in the league.
Considering his position on the attacking flank, crosses from the wings were the most common way Szoboszlai created danger last season. But Dominik doesn't just unthinkingly fire into the penalty area: he confuses opponents by dropping the ball to onrushing teammates or intentionally slowing down the tempo of the attack with a well-placed pass. Szoboszlai is not yet ready for a serious comparison with the red-haired genius, but it can be noted in advance that he remotely resembles Kevin De Bruyne. There is no doubt about Szoboszlai's technical ability, but the ability to choose the optimal solution under pressure distinguishes the best players from the merely talented.
Physical Attributes
What about his physical attributes? Dominik is a winger, but he can only sometimes outpace an opponent in one-on-one situations. Speed over short distances is not his strong suit, but opponents often need to pay more attention to his ability to deliver a maximum pass into open space.
According to Bundesliga metrics, Szoboszlai's top speed is 35.2 km/h. He ranks 31st among all players in the league in this category, which is quite good considering there are 506 players in the top division of Germany. He has made 863 sprints, ranking seventh in the Bundesliga. Recently, many transfers from the German league to England have not met expectations – Timo Werner, Kai Havertz, Jadon Sancho (and Naby Keita) come to mind. Szoboszlai's technical and physical profiles suggest that things will differ for him.
Tactics
Insufficient concentration and discipline in defensive play were often criticized early in Szoboszlai's career, but in the past season, Dominik demonstrated noticeable improvement both with and without the ball. All clubs in the Red Bull system focus on intense football with high press, so adapting to Jürgen Klopp's strategy should not be a problem for the Hungarian.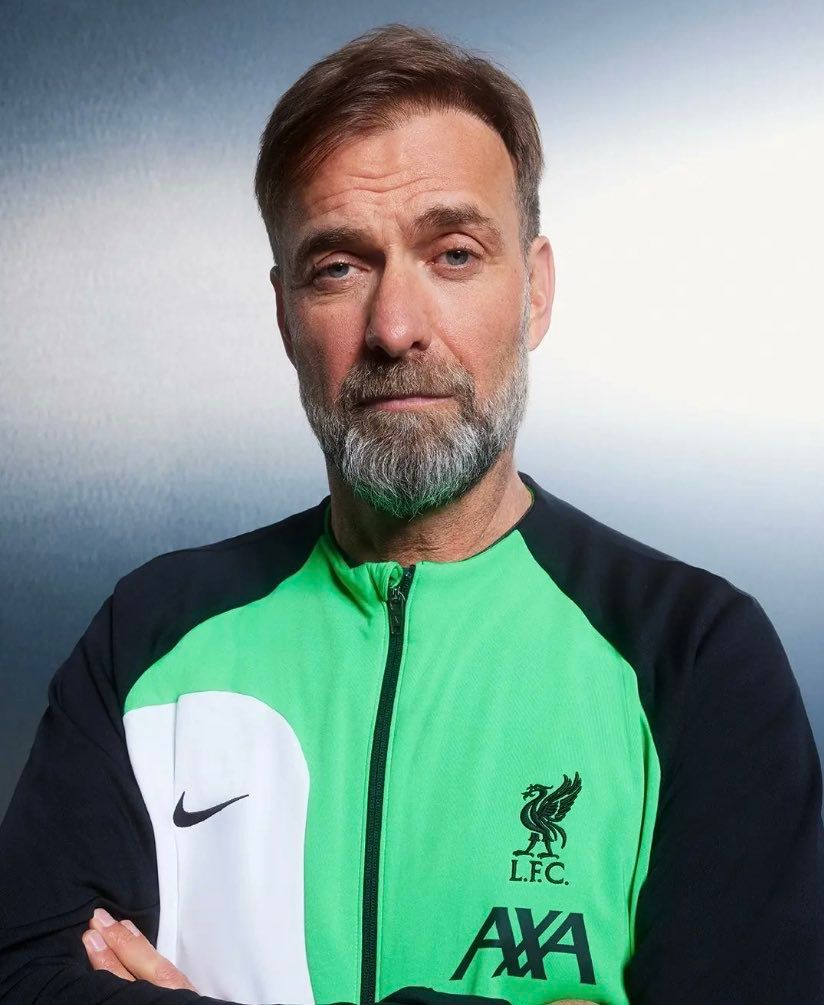 Last season, only Bayern Munich executed more pressing actions than Leipzig. Szoboszlai played a vital role in the transitional phase of the game, which coach Jesse Marsch emphasized: Dominik stayed in a high position after losing the ball to receive it in a dangerous area in case the team successfully counter-pressed.
And what about Liverpool? After transitioning to a hybrid system in the final part of last season, the team's midfield in the attacking phase consisted of holding midfielder Fabinho and the advancing Trent Alexander-Arnold, along with two advanced "number eights" (or "tens") supporting the attack.
Together with Alex Mac Allister, Szoboszlai can form a pair of attacking midfielders in Klopp's new system, and his long-range shots promise to be a useful weapon against opponents who prefer a low defensive block. Until Alex Oxlade-Chamberlain settled into the infirmary, the Liverpool staff specifically asked him to operate similarly – shooting from a distance after accelerating towards the opponent's penalty area from the central zone.
Even during his time at Salzburg, there were rumors linking Szoboszlai to top clubs across Europe. Dominik is ready to take another step forward after an impressive season in Germany.
03.07.2023