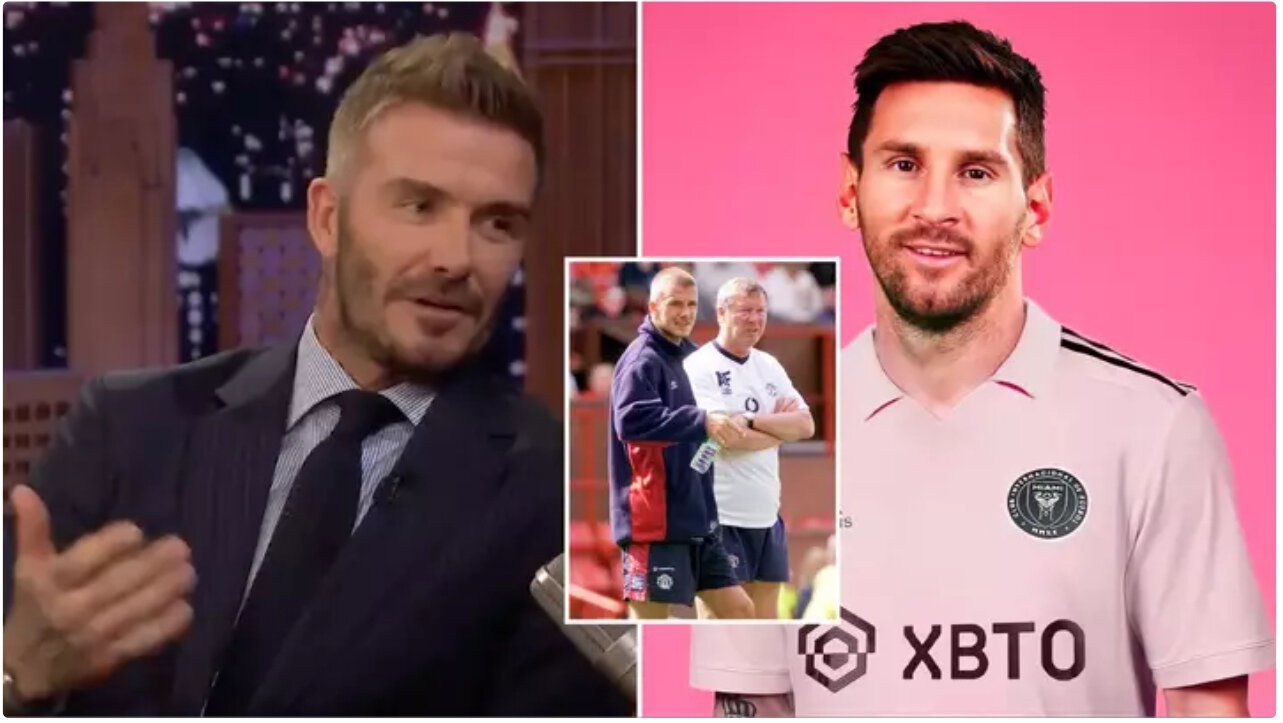 It's time to recall the wisdom of the legendary Sir Alex.
Finally, Messi's transfer saga has come to an end. Leo is heading to MLS, where he will play for Inter Miami, a team co-owned by David Beckham.
The legendary United and English national team player has never hidden his desire to have world football stars in his squad. In 2020, David appeared on the popular talk show with Jimmy Fallon.
At that time, when asked about his desire to sign Messi and Ronaldo for Inter Miami, Beckham shared the advice he once received from Sir Alex Ferguson. Now is the perfect time to recall the wisdom of the United legend.
First, Becks talked about the potential and ambitions of Inter Miami:
"You know, we have so many possibilities here. Many different players
have approached us about the possibility of joining our team. Every
owner of a team wants the best footballers. If there's an opportunity
to sign players like Cristiano and Leo Messi, and I admire them as
athletes, we should take advantage of it because it would be great."
But David still prefers to approach transfers systematically:
"Our team has young players who want to get on the field; of course,
there are experienced players as well. There's one thing I learned
from Sir Alex Ferguson. He turned to me and said, 'Whoever you sign,
that player must suit the club. It's not about a big name; it's about
whether the person fits your team. That's how we try to operate. But
again, as an owner, if we want to see certain players in the team, we
can sign them."
Whether Messi fits into Inter Miami remains to be seen. All we can do is wait.
08.06.2023