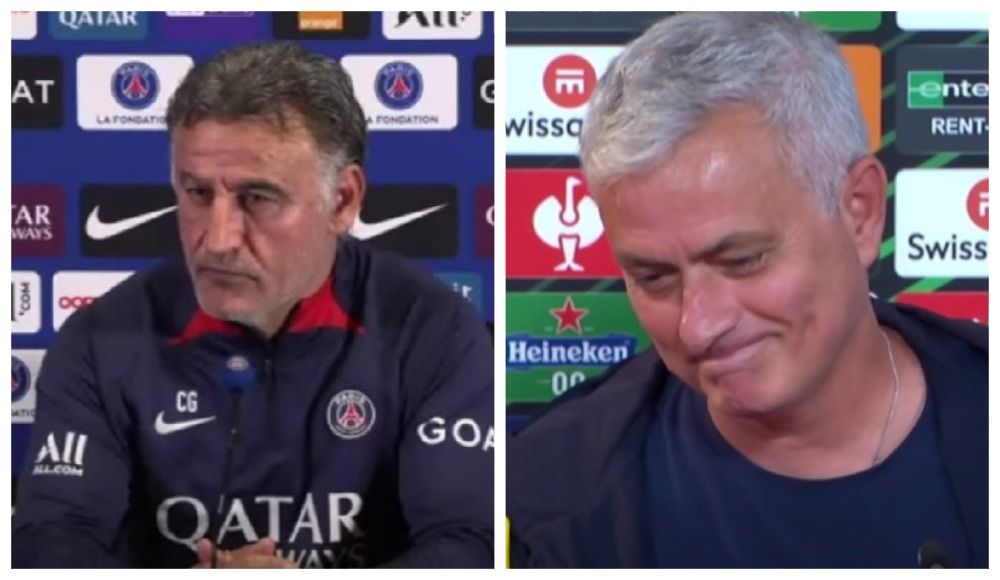 Would you like to see "special one" in Paris?
Jose Mourinho ironically responded to a question about possible negotiations with PSG.
Earlier, there was information that the Parisian club and its sporting director, Luis Campos, want to lure the legendary coach, whose contract with Roma expires in 2024. It is doubtful that Christophe Galtier will keep his position, despite moving to Parc des Princes just last summer.
Some media outlets, including RMC Sport, claim that PSG is already in talks with Portuguese specialist Jorge Mendes, the coach's agent. On the eve of the Europa League semi-final match, Sky Sports talked to Mourinho, who was also asked about rumors regarding Paris.
Jose replied in his style:
"Interest from PSG? If they are looking for me, they haven't found me yet, because they haven't talked to me [laughs]!"
PSG is still determining whether to keep Galtier after the team was knocked out of contention for some trophies.
The Parisians were eliminated in the Champions League round of 16 after losing to Bayern Munich with an overall score of 0-3. They also failed to win the French Cup, losing 1-2 to Marseille in the round of 16.
10.05.2023