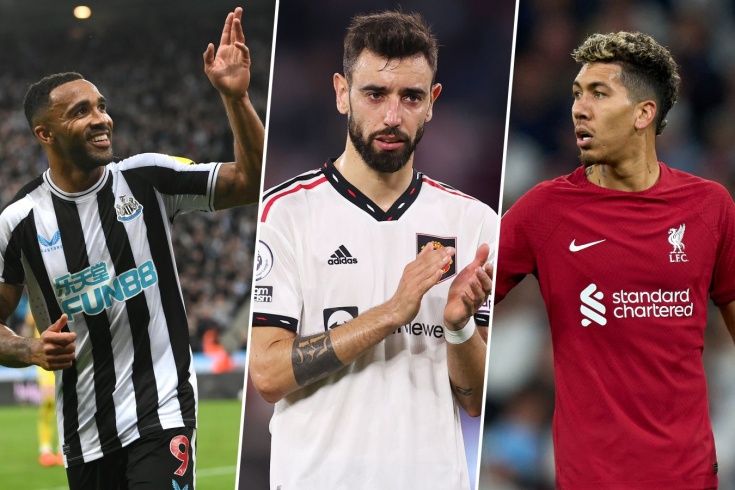 Newcastle, ManUnited, and Liverpool are still competing for spots. With a high probability, we know who will go to the Champions League and the Europa League.
The penultimate round of the Premier League is not over yet, but it is already roughly clear which four teams will play in the Champions League from England in the next season. Liverpool dropped points at home in a match against Aston Villa (1-1), while in a similar game, Manchester United defeated Brighton (1-0).
Thus, Klopp's team remains in fifth place and trails ManUnited and Newcastle by three points. A draw in one of the two remaining matches will be sufficient for both teams. Manchester United will play at home against Chelsea and Fulham. At the same time, Newcastle will face Leicester at home and Chelsea away (in case of equal points, the main criterion is the goal difference).
With a high probability Manchester City, Arsenal, Newcastle, and Manchester United will play in the Champions League from England next season. The qualification for other European cups has also become more apparent. Since Man United will not drop below fourth place, it does not matter which Manchester team wins the FA Cup final. One more spot in the Europa League will be determined based on the Premier League table.
-Champions League: 1st, 2nd, 3rd, and 4th places;
-Europa League: 5th and 6th places;
-Conference League: 7th place.
Despite dropping points, Liverpool has secured a place in the Europa League. Brighton is the only team that can surpass them, but sixth place also guarantees the same spot in the Europa League. Both teams will enter the group stage, bypassing the qualifying rounds.
Aston Villa and Tottenham will compete for a spot in the Conference League (if Brighton doesn't drop). Unai Emery's team is ahead by one point, and a victory over Brighton in the final round guarantees a place in the Conference League. However, if Villa stumbles, Tottenham may still make it to the international tournament by defeating Leeds in the final round.
There is a slight chance that Brentford might make it to the Conference League, but it looks highly unrealistic. The team has fewer points than Villa and Tottenham, and they will be playing against Manchester City in the final round even though it is likely that City will have already secured the championship title by that point.
21.05.2023