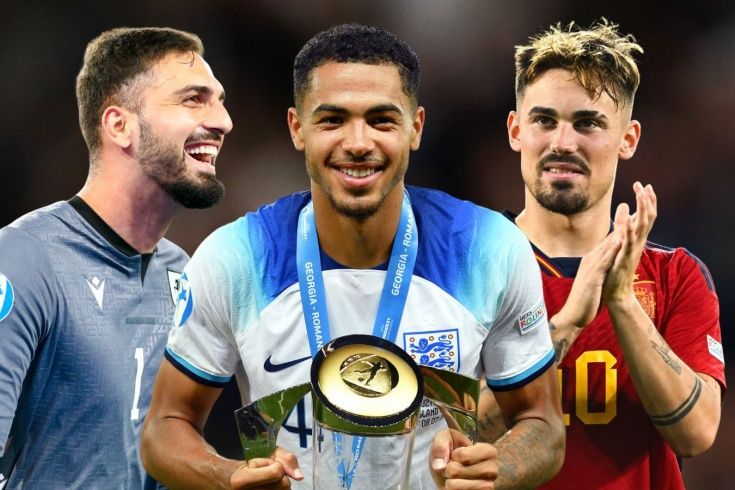 And the main hero of the champions may leave Manchester City and move to another Premier League club.
The EURO U-21 is over, and the best way to summarize it is to show how much the main stars' transfer values have risen. And how their careers will now change. This material concerns football players who have earned promotions and are likely to achieve even more.
James Trafford is close to Burnley
The goalkeeper had an incredible tournament. Firstly, he prevented 4.1 goals throughout the tournament. Secondly, he saved a penalty in the final seconds, followed by a rebound save, securing England's first Euro victory in 29 years. Thirdly, he didn't concede a single goal in the Euro tournament! He became the first goalkeeper in the history of the UEFA European Under-21 Championship to keep six clean sheets.
England goalkeeper James Trafford before the EURO U-21 Final: "I told the team this morning that I would save a penalty today."
James, like Sergio Gomes (more on him later), belongs to Manchester City. He spent last season at Bolton, keeping 22 clean sheets in 47 matches. Trafford's main qualities include his reaction and footwork. We have seen that firsthand.
As for his career prospects, he could become a regular starter at Kompany's club or be the number two goalkeeper under Guardiola at Manchester City. There were reports from Fabrizio Romano about a potential move to Burnley (with a fee exceeding €22 million), although those reports were before the final. It won't be surprising if Manchester City now includes a buy-back clause in any potential agreement.
Sergio Gomes is also linked to Burnley
He is the author of the saddest photo: receiving the top scorer award immediately after the defeat in the final. Do we need to describe how disappointed he was at that moment?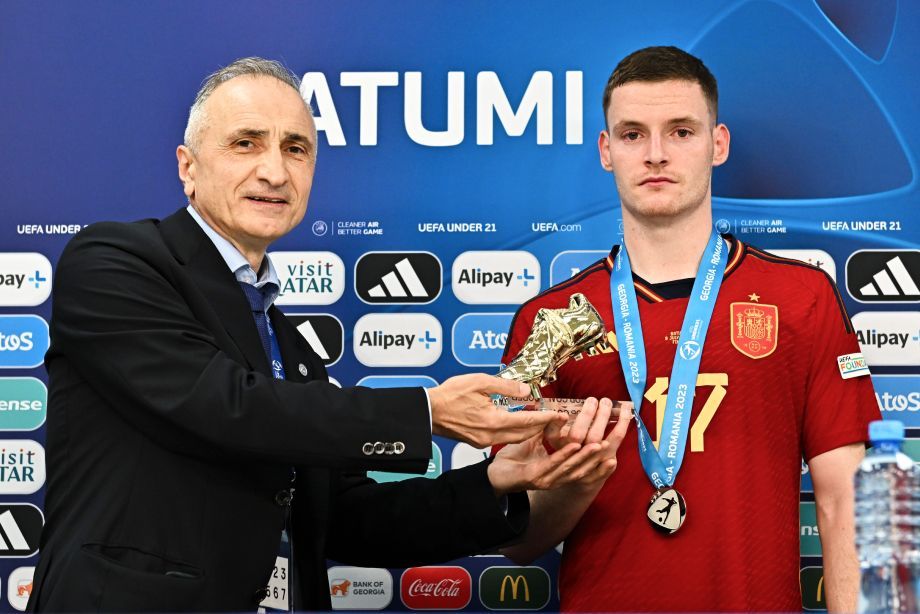 But Gomes had a fantastic tournament. He played as a winger, not in his preferred position as a left-back, but still became a vital attacking option. His excellent crosses from open play and set pieces always posed a threat. In the final match, at least two of his crosses also narrowly missed teammates who couldn't reach them. Besides his crossing ability, the Spaniard has exceptional short passing and vision on the field; he always sees opportunities to create and delivers accurate passes.
In his club career, Gomes has been less fortunate. Manchester City signed him from Anderlecht in the winter and sidelined him on the bench. He made rare appearances (mainly after securing the league title in the Premier League). Rumors link him, like Trafford, to attacking-minded Burnley under Kompany. Let's hope the loan move happens because playing time is crucial for Gomes.
Juan Miranda is the best defender of the Spanish national team
The Spanish defense, to put it bluntly, was terrible. They conceded counterattacks in every match, whether against Switzerland, Ukraine, or England in the final – their significant opponents throughout the tournament. The Swiss converted their only chance, Moudric carried Ukraine, and England created two excellent opportunities within the first five minutes – not even considering the counterattacks.
In this system, the only player who consistently performed well and held his flank was Juan Miranda, a product of Barcelona's academy currently playing for Real Betis. He was occasionally beaten, like by Cole Palmer in the final, but he quickly caught up.
Miranda had great synergy with Sergio Gomes in the attack. Since they are both left-backs, they often covered for each other when one went forward. Gomes usually initiated combinations in the center and delivered exquisite passes, while Miranda enjoyed venturing forward down the flank, making penetrating runs or providing incisive passes on the move. He scored two goals by making excellent contact with airborne balls – an unusual quality for a full-back.
Benfica could be interested in Miranda as they search for an attacking left-back. The potential transfer of Milos Kirkés – another talent – is nearly collapsing. The first reports about Portuguese interest are starting to emerge.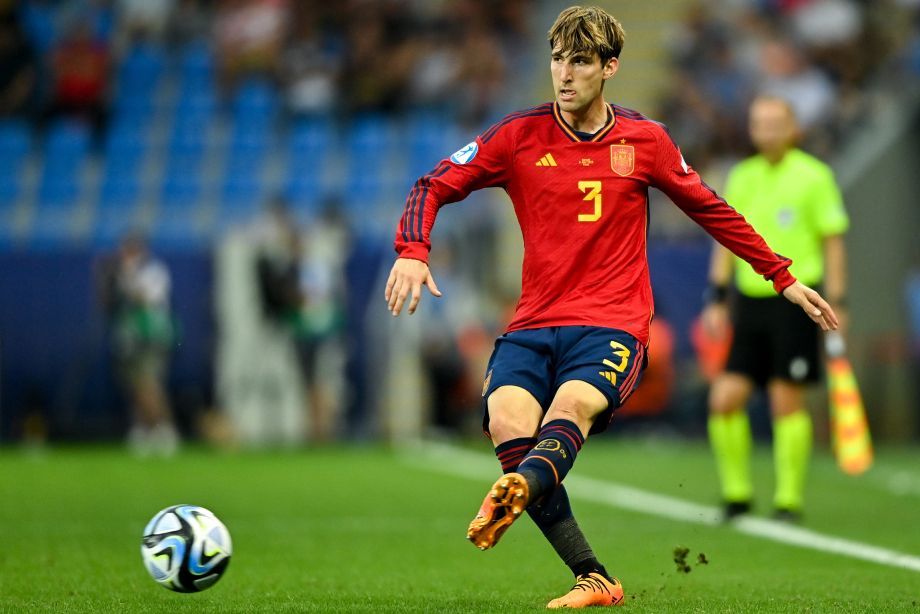 Will Daniel Perez now play for the senior national team?
The goalkeeper, without whom Israel would have achieved nothing. He saved two penalties in the match against Germany, essentially determining the outcome of the group. And then, in the quarterfinals against Georgia, he won the penalty shootout. It's a shame Perez missed the semifinals due to suspension; otherwise, we could have seen how England dismantled his team. Who knows what would have happened if he had been on the field?
Perez plays for local club Maccabi Tel Aviv and stands out for his penalty-saving skills and his reflexes in close-range shots. He quickly reacts and manages to make saves. For example, in a Conference League qualification match against Aris, he made a fantastic double save: first with his head from close range, then by reaching the rebound and preventing a goal.
At only 22 years old, he is already a regular starter and has even debuted for the senior national team! Now, he will likely play more frequently. There have yet to be any reports connecting Daniel to other clubs, but after such a tournament, it's clear that there will be interest.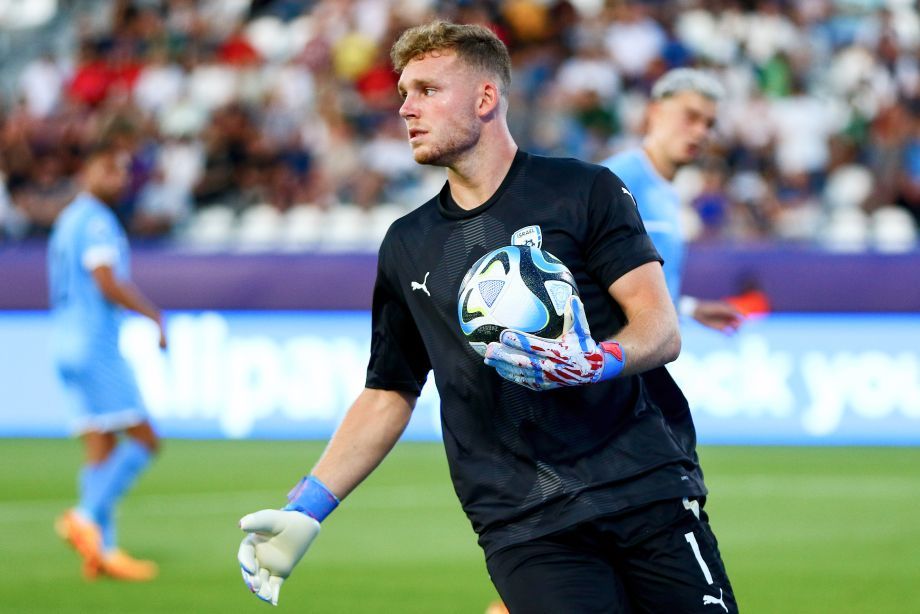 Will Georgi Mamardashvili move to Bayern Munich?
This is already the third goalkeeper in the selection! Mamardashvili stands out because Georgia owes him a lot. He missed the first match but was crucial in the most critical moments. Against Belgium, despite conceding two goals, he made three saves (two from within the penalty area) and successfully came out of the goal twice. Against the Netherlands, something strange happened - 21 long passes! They played to him so often. And he made two saves. Unfortunately, there was a defeat in the quarterfinals, but he made five saves and had an 89% passing accuracy! It's a pity luck wasn't on his side during the penalty shootout.
Even before the Euros, the top 5 league clubs kept an eye on Mamardashvili: Manchester United, Tottenham, and Chelsea were in contact. But after his successful performance at the Euros, Bayern Munich added him to their shortlist! The following month and a half will be crucial for Georgi.
Rodri: Stay at Betis or transfer to Juventus?
This guy didn't shine in the final, but he was outstanding before that! His game epitomizes technical football: with his explosive runs on the right flank, he constantly destabilized opponents, outran them, and created shooting opportunities through passes. In matches against bus-parking teams, Rodri was the key figure - the only one capable of breaking through such well-organized defenses.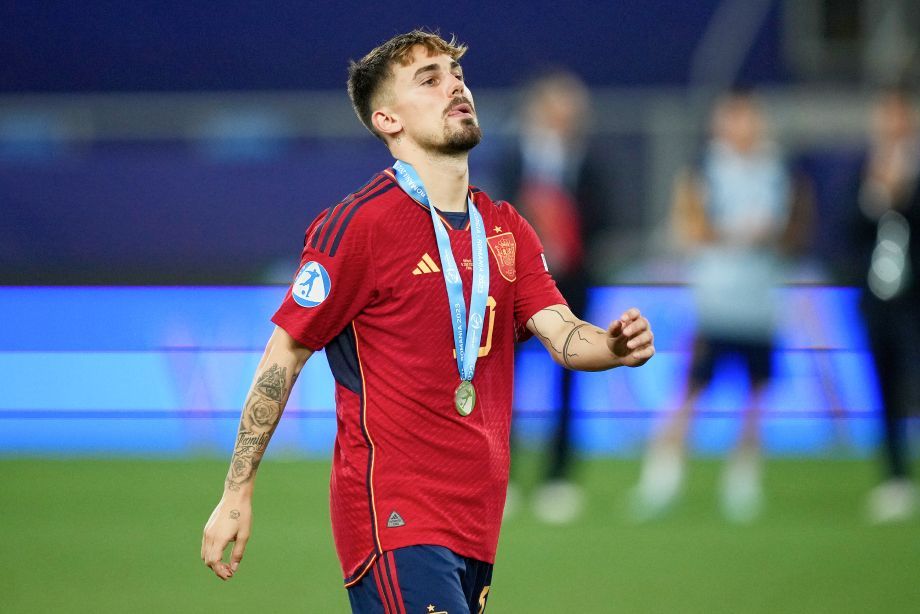 The second group stage match against Croatia highlighted his playmaking abilities - 8/8 accurate long passes. When receiving the ball on the right and seeing two or three opponents, Rodri elegantly bypassed them all and continued the attack.
Rodri's club football is the replacement for Fekir at Betis. And, as we can see, it's not for no reason - they have many similarities. He will likely have much more playing time in the upcoming season. Still, there's also a possibility of changing clubs: La Gazzetta dello Sport reports that Juventus is monitoring the winger.
Levi Colville: Chelsea or Liverpool?
The English center-back had an extremely confident tournament. This guy brought a winning mentality to the team; while the Spaniards were losing themselves in their emotions, he calmly responded to clashes, intercepted all crosses, played safely when needed, and initiated attacks with precise short passes or forward runs. One can recall the penalty in the final seconds - he could have nullified everything. But that was the only inaccuracy from Levi throughout the tournament.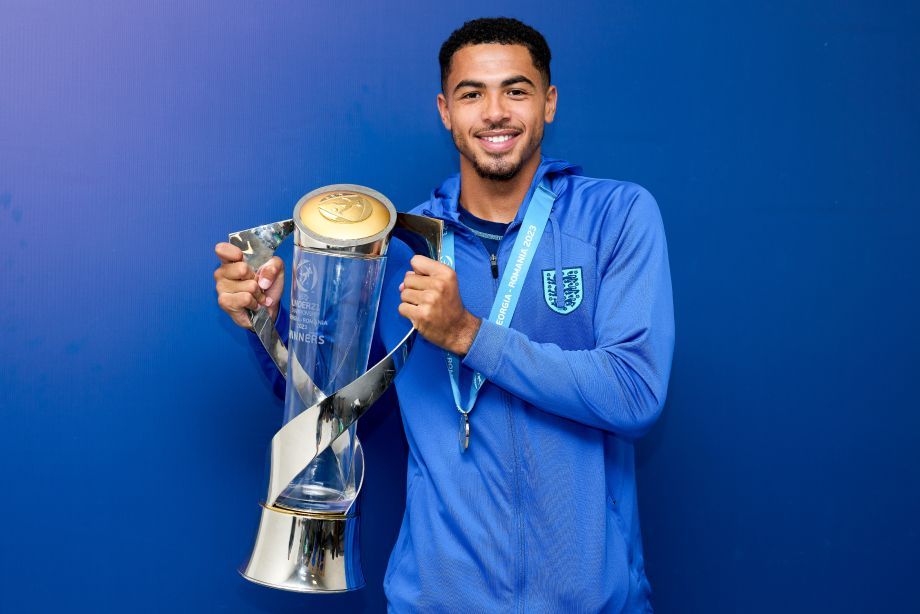 The match against Spain clearly showed the type of player Colville was throughout the tournament. In the most crucial moments, he stepped up, won all the aerial duels, and made crucial saves. The highly challenging quarterfinal against Portugal saw him win all four aerial duels and make eight clearances. The semifinal against Israel showcased his confident ball-playing abilities with two interceptions and a successful tackle. And finally, in the final - three blocked shots, seven clearances, three successful tackles, and two interceptions!
Levi had an excellent season with Brighton at the club level and has now returned to Chelsea. Mauricio Pochettino relies heavily on his talent, but there are rumors of Liverpool's interest. However, insider Fabrizio Romano adds that the transfer is only possible if Levi expresses his desire to join Liverpool.
10.07.2023