He was escorted out of the stadium by security
Reports state that he threw food at the home team fans and made inappropriate gestures toward them.
Spanish journalists believe that Erling Haaland got lost at the Santiago Bernabeu stadium. Rudiger neutralized him, so the Norwegian did not stand out in the match. However, his father, Alfie, did an excellent job with this task and had so much fun in the VIP box that he left with the stadium security escort.
In the video after the match, he waves to the "Real" fans below, covering his ears. He also made an inappropriate gesture towards them. According to reports, this was not all: he also threw food at the fans and insulted them, although this was not captured on video.
The conflict between the two sides was quickly resolved: security services came and took the emotional Haaland from the stands. The Spanish fans were so pleased that they accompanied this with a short chant of "adios" ("goodbye").
The elder Haaland has already commented on the situation: he wrote on Twitter that the "Real" fans were unhappy with his celebrations after Kevin De Bruyne's goal.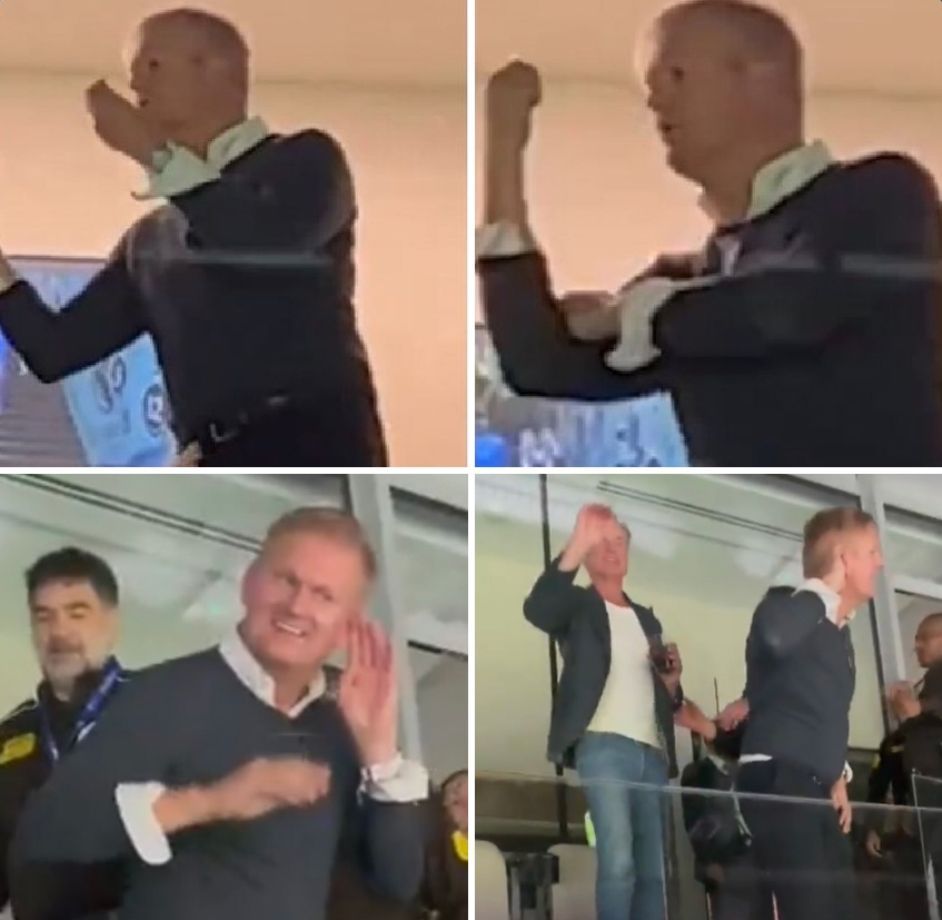 The situation is unpleasant, especially given that "Real" wants to acquire Erling. Spanish media write that negotiations may become more complicated because only some will appreciate the clash between the player's father and the fans.
10.05.2023