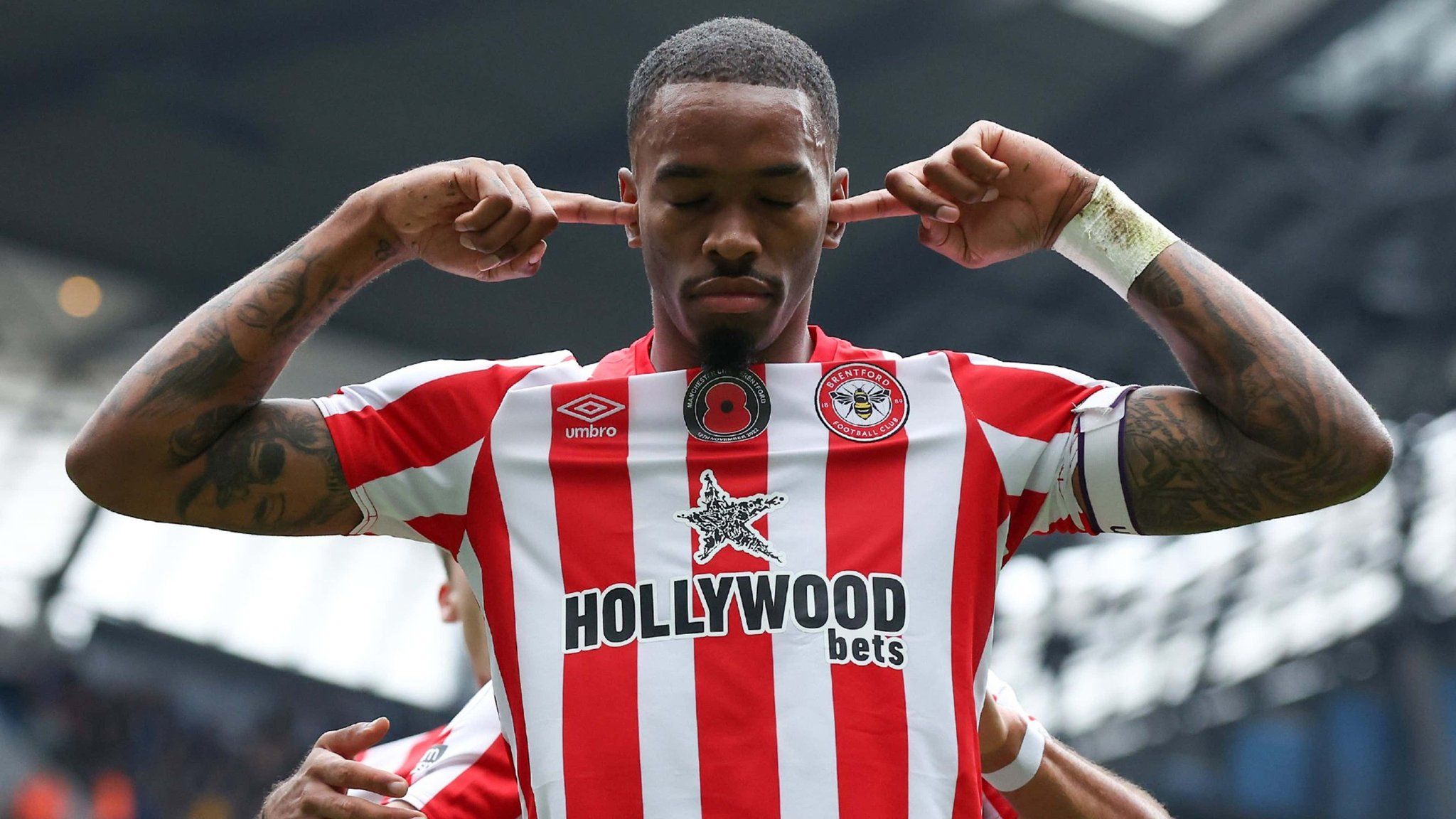 Brentford forward Ivan Toney has received an eight-month suspension from all football and football-related activities, as announced by the FA. This development appears to put an end to any discussions regarding a potential transfer to Manchester United or Chelsea this summer.
The English striker was charged by the FA in November for allegedly violating betting rules on 262 occasions over a span of four years. Now, he has been informed of his punishment.
Toney, who plays for the Bees, will be unable to participate in any football-related activities until January 16th. Additionally, he has been fined £50,000 after admitting to 232 of the alleged breaches.
"Effective immediately, Ivan Toney has been suspended from all football and football-related activities for a period of eight months, which extends until January 16th, 2024. He has also been fined £50,000 and cautioned regarding his future behavior due to the violations of The FA's Betting Rules," stated the FA.
"The forward from Brentford FC was charged with a total of 262 violations of FA Rule E8, occurring between February 25th, 2017, and January 23rd, 2021. The FA subsequently withdrew 30 of these violations, with Toney admitting to the remaining 232."
An independent regulatory commission has issued Toney's sanctions, which include a prohibition on training with his Brentford teammates until September 17th.
The forward, who has represented England once, has netted 21 goals in 35 matches for Brentford this season and has been strongly linked with several Premier League rivals, such as United, Chelsea, and Tottenham.
The FA statement added: "The sanctions were imposed on him by an independent Regulatory Commission after a personal hearing. He will only be allowed to resume training with his club during the final four months of his suspension, starting from September 17th, 2023.
"The written justifications for these sanctions by the independent Regulatory Commission will be published in due course, and The FA will review them before making any further comments."
Brentford prepared to evaluate future actions:
Brentford FC has acknowledged the ruling of an independent Regulatory Commission, which has imposed an immediate eight-month ban on Ivan Toney from all football and football-related activities.
Ivan was accused of violating FA rule E8 and underwent a personal hearing earlier this week.
At present, Brentford FC is awaiting the release of the written justifications from the independent Regulatory Commission. We will carefully review them before determining our next course of action.
Brentford will be returning to the field on Saturday morning for their match against Tottenham, but Toney will not be available due to his suspension.
17.05.2023