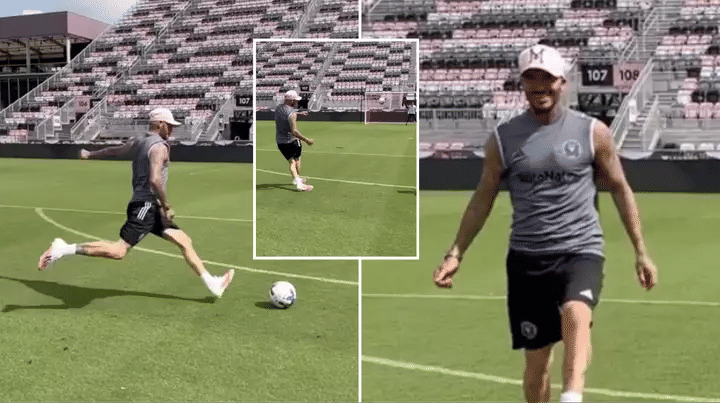 Perhaps the goalkeeper was bought?
This year, the co-owner of Inter Miami, David Beckham, turned 48. Beckham is still in excellent shape and continues to create viral videos.
Before one of the matches at the DRV PNK Stadium in Fort Lauderdale, the former midfielder of United and Madrid decided to demonstrate that his free-kick skills have yet to go anywhere. He placed the ball a few meters away from the penalty area and didn't form an artificial wall. With his trademark short run-up, he struck the ball with his right foot, curling into the net close to the top corner.
The goalkeeper reacted and dove to his right but couldn't reach the ball. Or maybe he didn't want to do it to avoid spoiling the boss's video for TikTok.
"I guess I'm making a comeback," Beckham captioned the video. When posted, the video had already gathered over 10 million views with 3.9 million followers.
26.07.2023