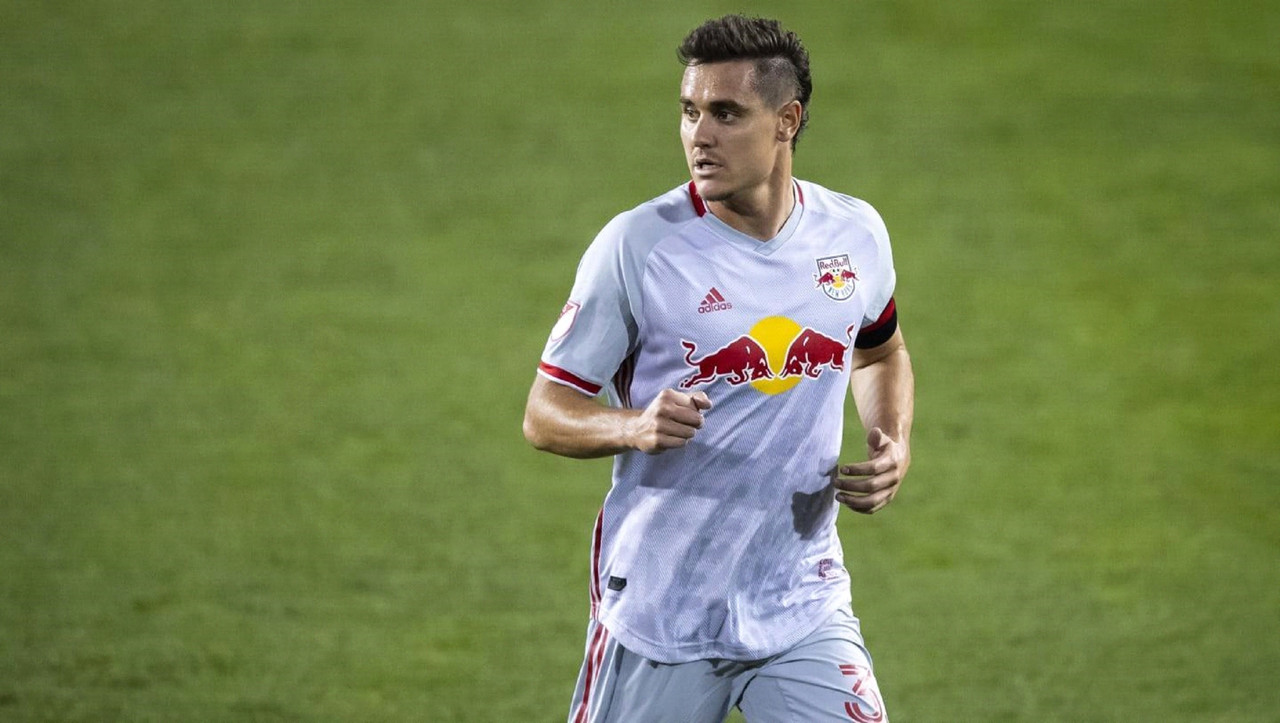 With only a handful of weeks remaining until the MLS preseason training camps arrive, clubs are fighting to build their rosters. Aaron Long remains on New York Red Bulls free agency list, a player that will undoubtedly be swopped up within the coming weeks.
Clubs within Major League Soccer are conscious of what interest the free agency delivers. They usually put their efforts into keeping the best players under contract before this potential situation arises. However, the number of elite players on the free agency list has grown substantially since the framework was lowered to allow players 25 years or older to enter free agency during the pandemic.
Aaron Long: Free agency
One of the notable stars in the 2022/23 free agency is New York Red Bulls defender Aaron Long, a player fresh from a World Cup trip with USMNT who is among the league's most sought-after fullbacks. MLS, in particular, is a division that holds center-backs with experience in high regard. Gaining an offseason signing at this position can be the difference between success and failure for the upcoming season.
Long's impressive resume speaks volumes, and surprisingly, New York Red Bulls haven't given it their all to keep him at the club. With athleticism, and the ability to cover space, he's a unique defender who's reaching the prime of his career, aged 30.
The Seattle Sounders have recently been linked to Long, and they were notably the first team to take advantage of the free agency last term when swooping up the services of Albert Rusnak from Real Salt Lake.
It's worth noting that Seattle may have an advantage in signing Long, as the defender made his name for the Sounders 2 squad in 2015 before signing with the Red Bulls organization a year later. He didn't appear for the Sounders' first team, but he captained the reverse squad in Seattle before moving to New York, where he led the East side team to a championship and earned himself a Defensive Player of the Year award.
Since 2017 Long has been an established MLS starter and was the backbone behind the Red Bulls' Supporters Shield stint in 2018. This was also his debut year playing for the USMTN, and although he didn't field during the World Cup, he's always a regular starter when in total health.
Those looking towards the New York sportsbooks when searching for wagers on the Red Bulls have discovered defensive success at this team to be profitable in the under-betting market. And, unquestionably, handicappers at Caesars sportsbook New York will follow Long to whichever team he represents next and continue backing his defensive skills.
Wagering aside, a move to Europe has been rumored for several years.
Is Aaron Long moving overseas?
"Yeah, of course, man," Long replied to a report when asked about moving to Europe. "I got a ride-or-die, so she'll come with me wherever. The baby's thriving now. I'm ready for whatever."
Long has been connected with the French Ligue 1 and England's top two divisions. Nothing has surfaced from these rumors thus far, as he's remained in New York since 2016.
However, the two-time MLS All-Star and 2018 Defender of the Year undoubtedly has what it takes to compete with Europe's finest. Moreover, he can provide valuable services to any club in the MLS. Currently, he's the most in-demand free agent, and they'll be a long list of teams wanting to acquire the defensive anchor this winter.
"I'm super excited, and I worked hard for this moment, sacrificed a lot of opportunities, and sacrificed a lot for myself to get here," Long commented. "I'm super excited for the offseason."
It's unfortunate for New York that their captain is exiting through the back door, but this level of player creates an exciting free agency. With that said, you can't help but sympathize with NYRB, as they've lost Dax McCarty, Sacha Kjestan, Luis Robles, and Sean Davis via the free agency since 2017.