The legendary great-grandfather, worn-out boots, and a sea of adventures.
A chance renaissance at the City's championship parade will undoubtedly become the year's photo.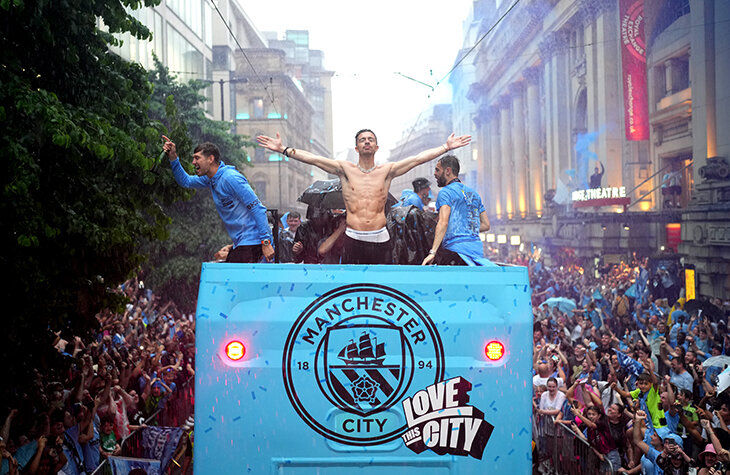 Now Jack Grealish is forever associated with one iconic shot—get ready to read the detailed story in a few years about how the photographer perfectly captured the moment and what drunk Grealish was thinking at that time.
But his entire life is a collection of epic snapshots that reflect his eventful biography, career, and personality.
Great-Grandfather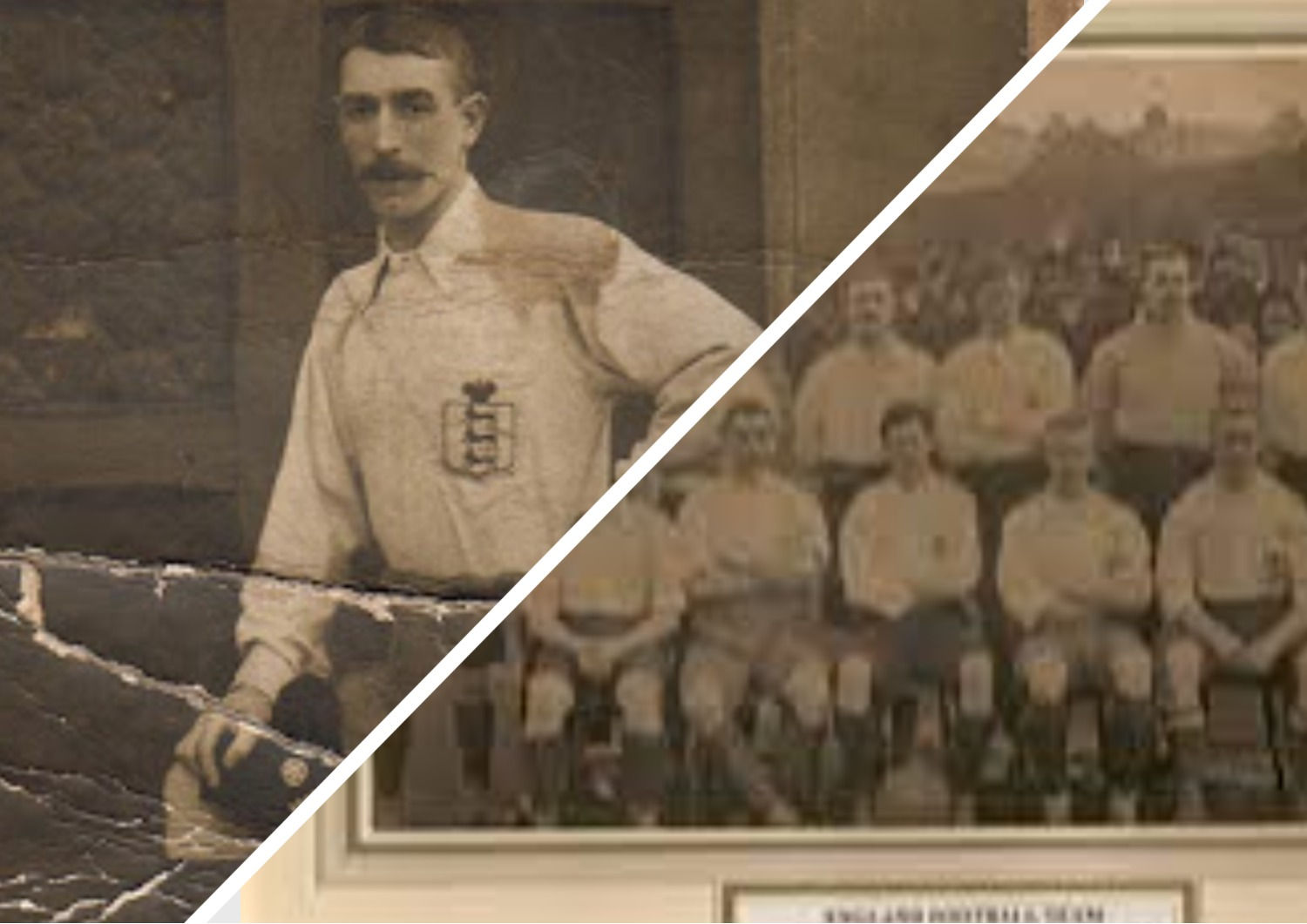 No, this is not an AI-generated photo based on the query "Jack Grealish in the late 19th century." His great-grandfather, Billy Garraty, is a victorious forward from a century ago. He scored over a hundred goals for Aston Villa and even won the Cup.
Pirate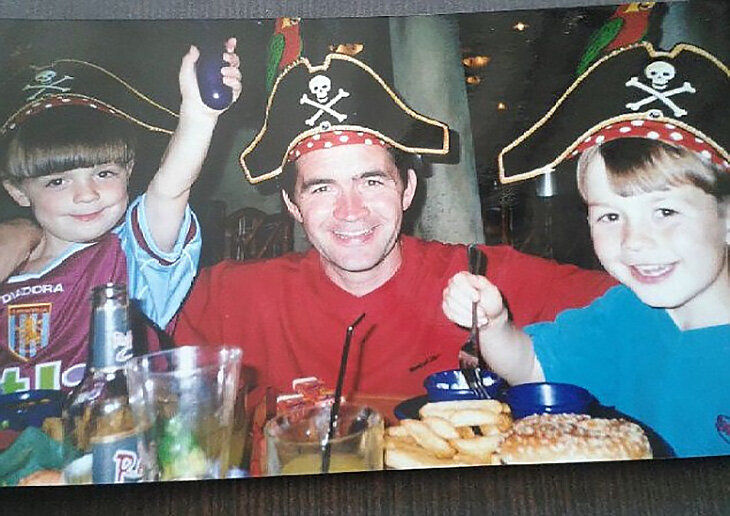 Grealish is slowly becoming a great-grandfather himself. His father, not a football player but a plasterer, who is a devoted fan of Aston Villa, helped in that regard.
Yo-ho-ho and... Little Jack has yet to learn that he will have much in common with real pirates.
Irishman


Grealish played for the youth teams of Ireland but refused the senior national team at the last moment (when the provocative coach called him up for a match against England). Grealish also trolled the entire nation, expressing admiration on Twitter for Thierry Henry's unfair goal that deprived Ireland of the 2010 World Cup. It was in 2014 when he had to decide which national team he would play for.
Grealish celebrates St. Patrick's Day and emphasizes his Irish identity on social media. But he won't indeed be green anymore, even if he runs across the pitch in England's white kit.
Once in Tenerife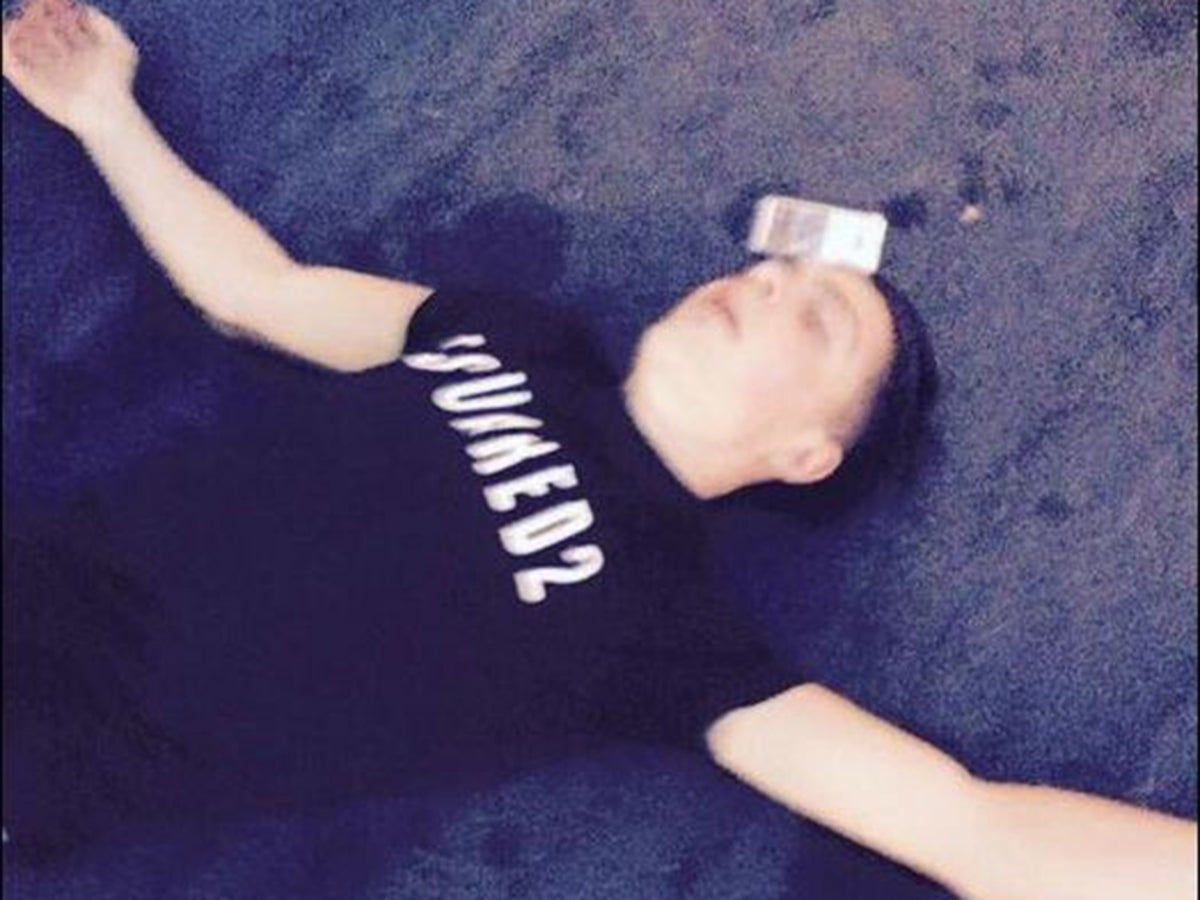 -Psst, come in! There's a body lying on the road.
-Is it a crime scene?
-Hmm... It's some footballer on vacation, an Irishman.
-Ah, then it's okay. End of communication.
Grealish's first scandal happened when he was 19. While on vacation in Tenerife, he lay right on the road. The popular theory is that he was under the influence of laughing gas. The consequences for Grealish were unknown, as Aston Villa promised to investigate.
Style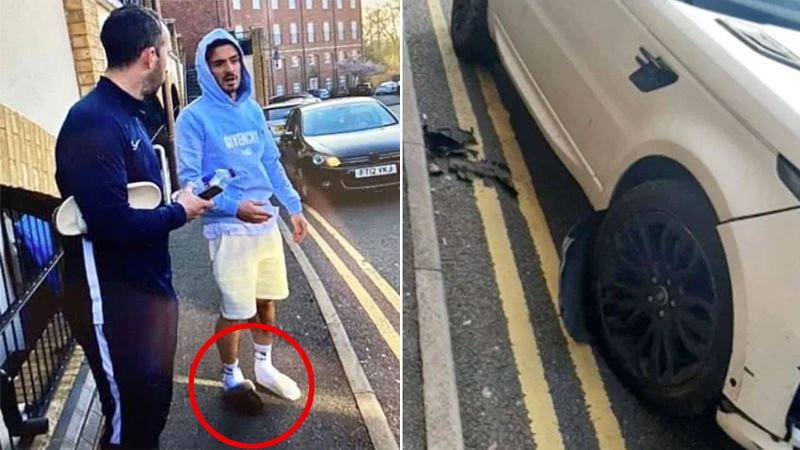 Grealish recorded a video during the lockdown asking his followers to stay home. And the following day, he drunkenly sped to his friend's place, crashed his car, and, most importantly, showcased the Birmingham style: one slipper on one foot and a flip-flop on the other.
The fashion court didn't sentence him, but the regular court fined him £82,000 and suspended his driving license for 9 months.
Those Legs You Recognize from a Mile Away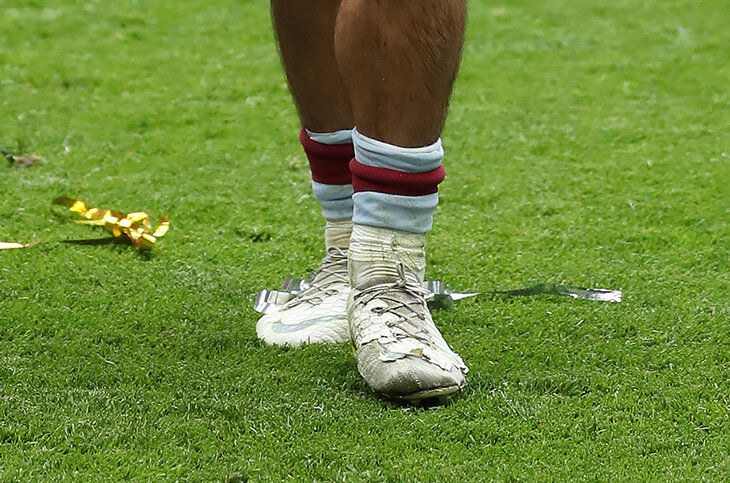 Drooped socks (more comfortable for his muscular calves) and torn Nike Phantom III boots. Grealish remained loyal to a single pair of boots during the Championship season when he fought with Aston Villa for promotion to the Premier League. It started in March: Grealish returned from an injury, found his form, and realized he could only change those magical boots in summer. Aston Villa fought for £180 million, and in the decisive Premier League match, Grealish looked as if his club owed him that much. George Best and other old-school guys applaud from above.
Gucci Man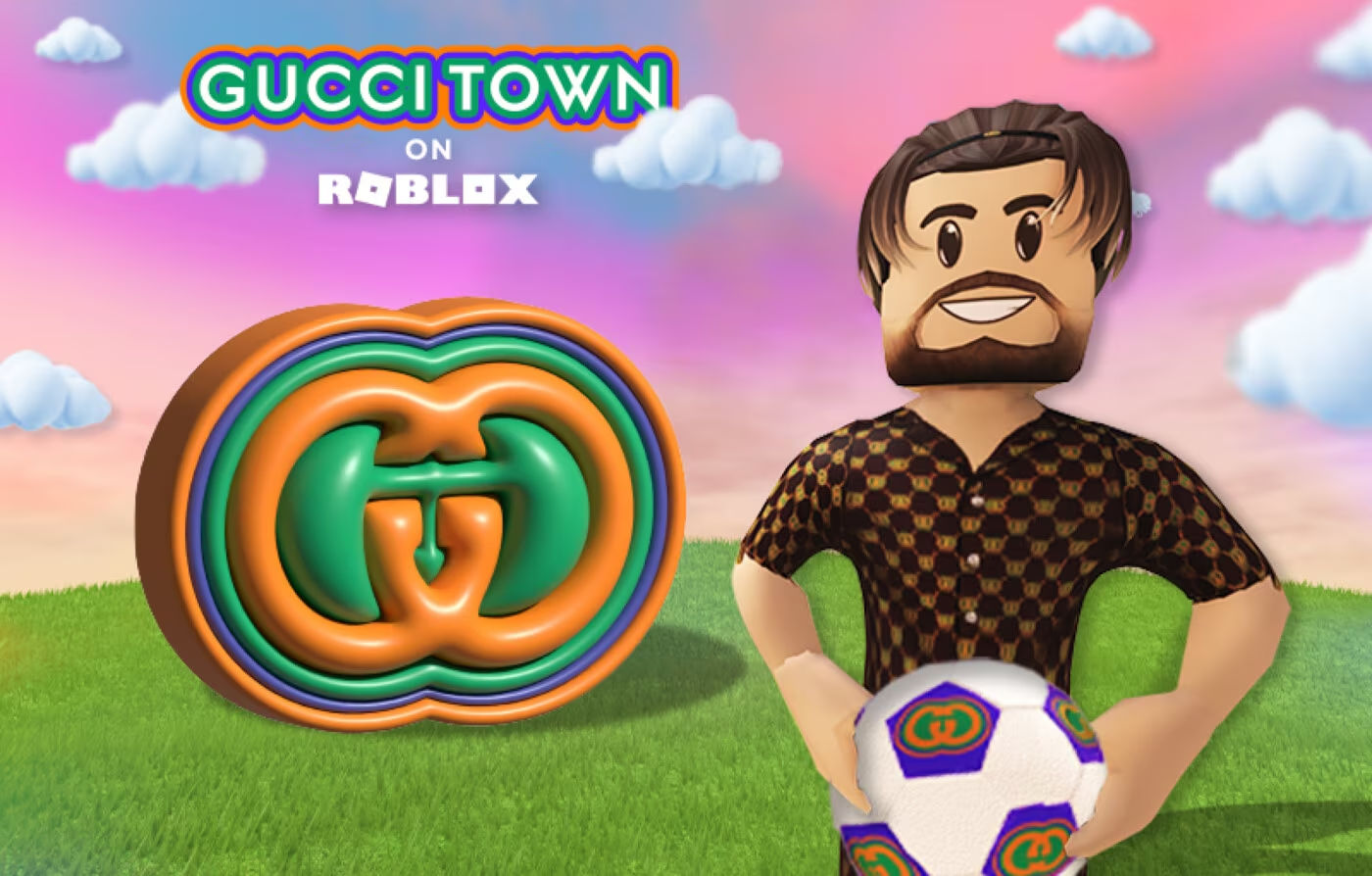 We move from the world of worn-out boots to the world of Roblox games. For some reason, it was Gucci that presented its new ambassador there. Grealish has long adored Gucci, but it's rare for such a high-level fashion brand to sign a footballer who isn't Ronaldo.
First Championship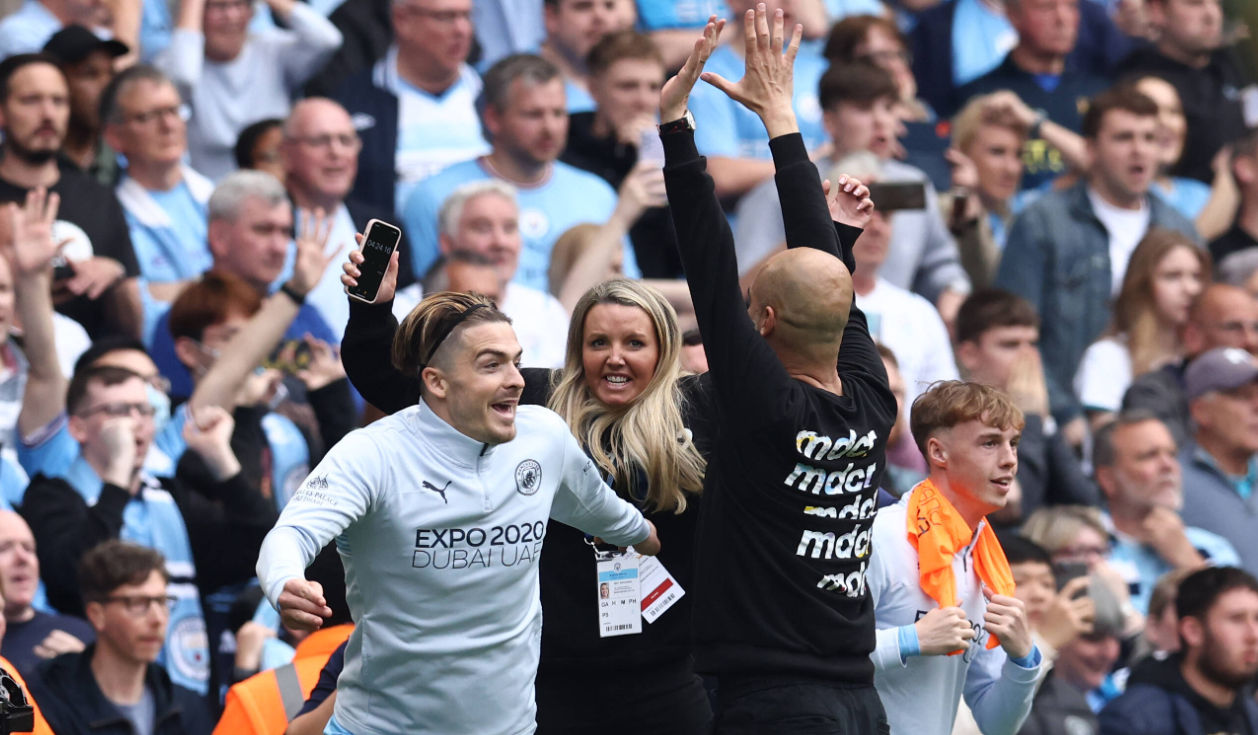 Grealish secures his first Premier League title (ironically against Aston Villa), while Pep shows them the stratosphere they will fly into next season.
Home Alone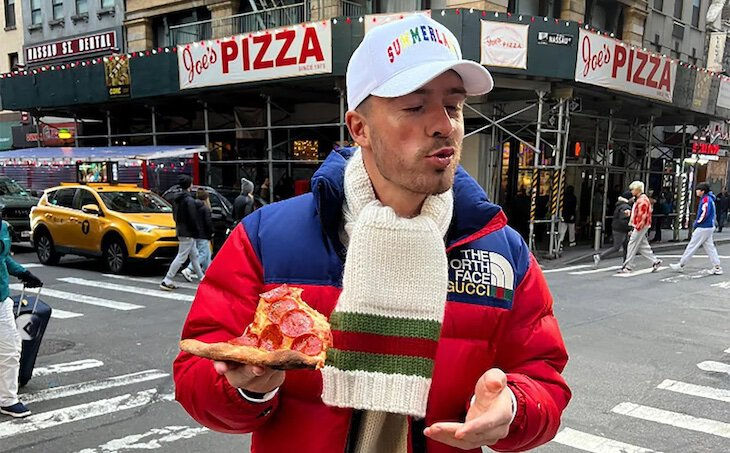 A pop culture fact about Grealish: 4-5 times a year, he watches the second part of "Home Alone." And in March 2023, he fulfilled his childhood dream and flew to New York: stayed in the iconic Plaza Hotel, devoured 16 ice cream cones, and rode in a limousine.
Then Grealish returned to England and dealt with opponents like Kevin McCallister dealing with dim-witted bandits: seven goals in a month and the Best Player of February award.
JACK, COME ON!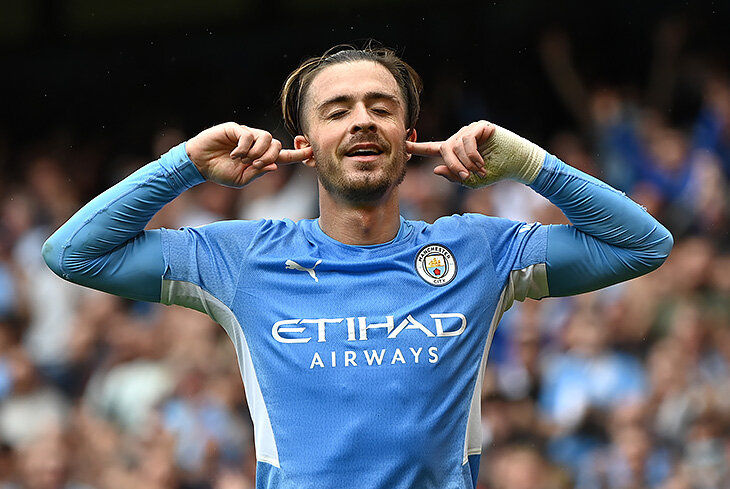 Jack, wake up! Stop drinking and partying so much. Jack, training is coming soon! Be more responsible! And you've betrayed Ireland and behaved like a footballer from the '80s. Jack, can you hear me?! JACK!
While he can't hear us, let's explain. Since his time at Aston Villa, Grealish sometimes celebrates goals by covering his ears. It was a defense against transfer rumors. And at City, Grealish responded to those who believed he was overpaid similarly.
17.06.2023